News Flash Links, as part of the research project PEAH (Policies for Equitable Access to Health), aim to focus on the latest challenges by trade and governments rules to equitable access to health in resource-limited settings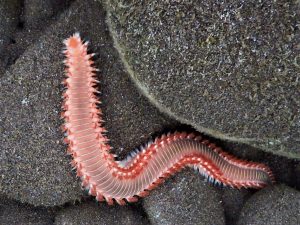 News Flash 445
Weekly Snapshot of Public Health Challenges
What's going on between African nations and the EU?
'War and Peace'? Why Armed Conflicts Rise and Democracy Declines – An Excerpt from George Lueddeke's Lastest Book SURVIVAL
One Health – a symphony of effort…a health exigency worldwide!
Germany's Role in Global Health After the September 2021 Election
WHO Webinar registration: Strengthening Infection Prevention and Control Activities and Embedding IPC in AMR NAP Implementation (2PM CET) 8 September 2021 14:00 – 15:00 CET
Tackle excessive use of antibiotics and introduce mandatory animal welfare labelling for more sustainable animal farming, EPHA says
Webinar registration: What actions should be taken to improve maternal and newborn health outcomes in Europe?  Thu, Sep 9, 2021 12:00 PM – 1:30 PM CEST 
Medical deserts – A growing problem across Europe
Coronavirus disease (COVID-19) Weekly Update
Coronavirus: 70% of the EU adult population fully vaccinated
ECDC and EMA highlight considerations for additional and booster doses of COVID-19 vaccines
New SARS-CoV2 Variant Identified in South Africa Does Not Appear to be Increasing in Circulation
WHO releases new compendium of innovative health technologies for COVID-19 and other priority diseases
From Monkey Pox to COVID-19: New WHO Pandemic Hub Head Dr Chikwe Tackles Global Health Challenges
The COVID-19 pandemic and the reshaping of the international public health order
The EU and its members must learn the lessons from COVID-19 for our health systems
A perfect storm for the European health workforce
Monopolies on Covid vaccines are killing people in poorer countries
10 Images That Illustrate The Shameful Global Vaccine Inequity
How to integrate community leaders into pandemic preparedness
The lab leak hypothesis — true or not — should teach us a lesson
What does a future with AI-aided TB screening look like?
PLOS ONE: Public investments in the development of GeneXpert molecular diagnostic technology
NEW PROJECT TO DEVELOP ADVOCACY-RELATED SKILLS FROM TB EUROPE COALITION
Innovative Use of World's First Malaria Vaccine Generates Remarkable Results and a Life-Saving Opportunity
World failing to address dementia challenge
Over half of the global population lack social protection
Racism doesn't just exist within aid. It's the structure the sector is built on
Four years on, Rohingya refugees in Bangladesh are losing hope
Fiddling in Nairobi While Africa Goes Hungry
U.S. climate envoy John Kerry in Japan to discuss efforts to cut carbon emissions
Highly polluting leaded petrol now eradicated from the world, says UN
Secret Electricity Contracts Hurt Consumers, Citizens, and Climate
IPCC Special Report: The Ocean and cryosphere in a changing climate