News Flash Links, as part of the research project PEAH (Policies for Equitable Access to Health), aim to focus on the latest challenges by trade and governments rules to equitable access to health in resource-limited settings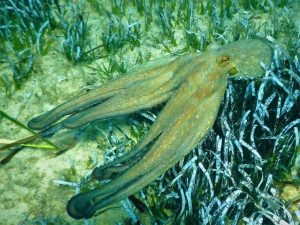 News Flash 449
Weekly Snapshot of Public Health Challenges
African Countries Finally Give Continental Medicines Agency the Go-ahead
A New Pandemic Treaty, Revised International Health Regulations, or Both? What is the Actual Roadmap?
HERA for public health or industrial policy in disguise?
HERA: will the EU lead global action against pandemics?
Working group on strengthening WHO preparedness and response to health emergencies
Over 250 organizations want stronger health-environment nexus
Clean environment could become U.N. human right. Not so fast, say U.S., Britain
Coronavirus disease (COVID-19) Weekly Update
One year on from the landmark "TRIPS Waiver" proposal, a small minority of governments continue to block the will of the majority of the world
COVID-19 Vaccine Redistribution to Save Lives Now
EMA: Safety of COVID-19 vaccines
Comirnaty and Spikevax: EMA recommendations on extra doses and boosters
World Bank to give $400 million to Nigeria for COVID vaccine funding 
New report shows leading Covid-19 vaccine pharma companies fuelling unprecedented human rights crisis
For unvaccinated, reinfection by SARS-CoV-2 is likely, study finds
Pfizer Vaccine Effective Against COVID-19 Hospitalizations for All Variants
MERCK SELLS FEDERALLY FINANCED COVID PILL TO U.S. FOR 40 TIMES WHAT IT COSTS TO MAKE
Indian Generic Companies Are Ready to Make Merck's COVID-19 Antiviral Pill
EMA receives application for marketing authorisation for Regkirona (regdanvimab) for treating patients with COVID-19
COVID-19 pandemic and worldwide organ transplantation: a population-based study
WHO recommends groundbreaking malaria vaccine for children at risk
WHO's Essential Medicines Committee takes aim at rising prices, adds new treatments for cancer care and diabetes treatment
IPHU Short Course on Gender, Justice and Health 29 October – 20 November 2021: Call for Applications (Applications are due on or before 10 October 2021)
DIGNITY AT MSF A REPORT BY DECOLONISE MSF ON ABUSE AND DISCRIMINATION AT DOCTORS WITHOUT BORDERS
The 14th Platform for Roma Inclusion – an opportunity to bring inequalities to the political agenda
African Countries are the Focus of New Maternal Mortality Targets
The Tory 'emergency fund' is an admission that universal credit shouldn't be cut
The Cut to Universal Credit in the UK is a Threat to the Health of the Most Deprived by Rebecca Barlow-Noone 
Exposing corporate capture of the UNFSS through multistakeholderism
Engineering Africa's banana future
PEOPLE'S SUMMIT FOR CLIMATE JUSTICE 7-10 NOV
The new WHO Global Air Quality Guidelines: we must tackle air pollution now!
Europe's net-zero flying pledge goes global
Less Overseas Coal Is Good, But Developing Countries Still Need More Electricity
Raising climate ambition at COP26
The Climate Briefing: COP26, the state of play