Global society needs time to clarify the exact effect of Covid-19 on maternal mortality , preterm birth rate, stillbirth and other negative pregnancy outcomes in LMICs. It is clear, however, that pregnant women or new mothers have been noticeably hit by Covid-19. This pandemic won't be the last one. It is therefore imperative that governments and the global society consider appropriate strategies in order to mitigate the risks and results of Covid pandemic on vulnerable populations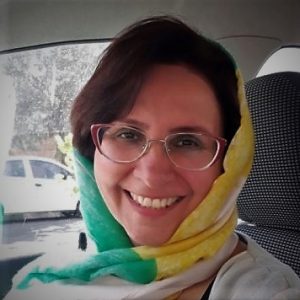 By Sevil Hakimi
Rm. PhD. Associate Professor of Maternal and Newborn Health. Tabriz University of Medical Science. Tabriz, Iran
hakimis@tbzmed.ac.ir
Beyond the Waives
Indirect Effects of Covid-19 on Mothers in Low and Middle-Income Countries
Covid-19 pandemic continues to make health system overwhelmed. However, the tremendous direct and indirect effects of this virus on most vulnerable population are always neglected. Pregnant women or new mothers in low and middle-income countries (LMICs) are among the populations that have been noticeably hit by Covid-19. Unfortunately, we have no precise information on pandemic-related indirect effect in the mentioned sector. Every conclusion in this area is based on uncertain data.
LMICs are struggling with a couple of problems including human resource and budget shortfall, weak health system, poverty, inequality, etc.
Older age and systemic disease are among the top predictors of Covid-19 fatality rate. However, there are evidences that weakness of the health system can be a remarkable factor in fatality rate prediction. The majority of LMICs have young population, however their health system is not as strong as high-income countries. The effect of health system weakness can be powerful as it erases young population advantage.
While resources are scant, health care delivery is constrained in this period. Hospitals face considerable challenges for providing standard care. Within this condition, mothers are the most deprived population group. They are young and almost always are healthy. So, it is very probable that while their needed care is shifted to other parts of the hospital, they eventually receive care below standard.
It is more than likely that maternal ward is allocated to Covid patients. So, midwives and nurses working in maternal wards are transferred to other parts of hospital for caring of Covid patients. Seeking care and timely transferring for pregnant mothers, damaged during lockdown, comes as no surprise on the grounds of the limited budget, which is allocated to personal protective equipment (PPE), so that other equipment is not provided. Covid related burnout and mental stress among midwives and nurses have an impact on the quality of care provided.
Covid-19 leads to consider the "separation" policies by the policy makers for the protection of health care providers, newborns and mothers as well. Hence, direct skin to skin contact, breastfeeding and presence of parents in the neonatal intensive care unit (NICU) have been completely disrupted or seriously limited in several countries. Separation policies can have devastating effect on maternal mental health, preterm newborns development and exclusive breastfeeding rate.
In the middle of current Covid pandemic it seems that mothers, as part of most vulnerable population, are obtaining less care than they deserve.
In the heart of communities, and following the policy of "stay at home", domestic violence (DV) has increased against women. There is no clear data about comparison of DV against women between developed and developing countries. Regarding to economic insecurity role in prediction of DV, we can anticipate that the problem is more severe in LMICs.
Gender based violence on expecting or new mothers can lead to catastrophic physical and emotional results including miscarriage, stillbirth, preterm birth and post-partum depression.  Child marriage is another social negative outcome of current pandemic, which has burst in a few countries including Indonesia, India, Brazil, Bangladesh and Ethiopia according to national reports.
Conclusion
Global society needs time to clarify the exact effect of Covid-19 on maternal mortality, preterm birth rate, stillbirth and other negative pregnancy outcomes in LMICs. This pandemic won't be the last one, definitely. It is, therefore, imperative that governments and the global society consider appropriate strategies in order to mitigate the risks and results of Covid pandemic on vulnerable populations.