News Flash Links, as part of the research project PEAH (Policies for Equitable Access to Health), aim to focus on the latest challenges by trade and governments rules to equitable access to health in resource-limited settings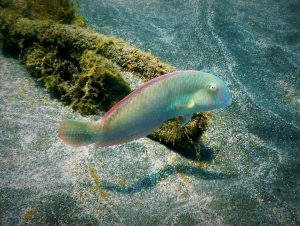 News Flash 469
Weekly Snapshot of Public Health Challenges
New Studies Contend: Wuhan Market Animals, Not Laboratory, First Infected Humans with SARS-COV2
Global Public Investment for Pandemic Preparedness and Response January 2022
Expanding Global Research Capabilities to Prepare for Future Pandemics
Can Negotiations at the World Health Organization Lead to a Just Framework for the Prevention, Preparedness and Response to Pandemics as Global Public Goods?
The next pandemic – when could it be?
In a Pandemic, Put the Last Mile First
How should the post-pandemic world look like? How to ensure everyone's right to a healthier life? PHM, with support from @PMACONFERENCE , tries to find answers in this short-film trilogy
Work and worker health in the post-pandemic world: a public health perspective
HOW IS COVID-19 AFFECTING AFRICA?
WHO updates its treatment guidelines to include molnupiravir
COVID-19: The current system of innovation, manufacturing and allocation does not result in health for all
Market mechanisms cannot be the solution to global health threats
The COVID-19 pandemic: choosing between public health and civil rights
Health workers 'given incentives' to push baby formula
EU calls for stronger cooperation to fight rare diseases
Russia invades Ukraine, wheat woes, and lessons on the nexus: The Cheat Sheet
Dangerously low medical oxygen supplies in Ukraine due to crisis, warn WHO Director-General and WHO Regional Director for Europe
Russian doctors, nurses, and paramedics demand an end to hostilities in Ukraine, BMJ 2022
WHO Warns of 'Humanitarian Catastrophe' as it Releases $3.5 Million in Aid to Ukraine
UNHCR mobilizing to aid forcibly displaced in Ukraine and neighbouring countries
Ukraine emergency: latest updates (WHO)
Ukraine: EU coordinating emergency assistance and steps up humanitarian aid
Ukraine: Commission proposes temporary protection for people fleeing war in Ukraine and guidelines for border checks
How Russia's invasion of Ukraine will worsen global hunger
Policy Changes To Address Racial/Ethnic Inequities In Patient Safety
3 years on, Haitians displaced by IDB project await land compensation
"Not even close": healthy transport in European cities is still a dream, not reality
Climate change governance and the "health security" dilemma in the Global South
Pacific Islanders: Failure to Commit to 1.5 Degrees at COP27 will Imperil the World's Oceans
IPCC Sixth Assessment Report: Climate Change 2022: Impacts, Adaptation and Vulnerability
Half The World's Population Lives in Climate 'Danger Zones' with Health and Lives at Risk
Tax windfall profits of energy firms to raise money for green investments, EU to tell countries
African Governments Urged to Support Plastic Pollution Solutions
Lack of early warning systems 'leave millions at risk'