News Flash Links, as part of the research project PEAH (Policies for Equitable Access to Health), aim to focus on the latest challenges by trade and governments rules to equitable access to health in resource-limited settings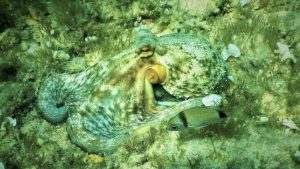 News Flash 481
Weekly Snapshot of Public Health Challenges
Cities and Climate Change: PLOS Climate's first Call for Papers
Tedros' reelection coincides with WHO financing overhaul
WHA votes to strengthen health emergencies preparedness and response
World Health Assembly agrees historic decision to sustainably finance WHO
Seventy-fifth World Health Assembly – Daily update: 25 May 2022
Seventy-fifth World Health Assembly – Daily update: 24 May 2022
MSF at the 75th World Health Assembly
WHO to hold first in-person assembly since onset of pandemic
HOW IS COVID-19 AFFECTING AFRICA?
Antibody responses against SARS-CoV-2 variants induced by four different SARS-CoV-2 vaccines in health care workers in the Netherlands: A prospective cohort study
Audio Interview: Waning Immunity against Covid-19
COVID-19, Migrants, Refugees, Mobile Workers: Global Assessment and Action Agenda
COVID-19 could derail SDGs for next five years – report
Countries urged to focus on monkeypox diagnostics, contact tracing as cases increase
What You Need to Know About Monkeypox
On the tail of a rabies solution
Noma Survivors Demand that WHO Lists Disease as NTD
STOP TB PARTNERSHIP'S 35TH BOARD MEETING
Under Pressure: Strategies to improve access to antihypertensive medicines in low- and middle-income countries
Behind Pfizer's new not-for-profit deal on patented vaccines and drugs
EMA guidance supports development of new antibiotics
Eliminating the White Supremacy Mindset from Global Health Education
Sanità. Il legame tra salute e pace rotto dalla logica di guerra
Improving Medicaid Data To Advance Racial And Ethnic Health Equity In The United States
Health Brief – Human rights violated, access to health neglected: Roma in 'mental distress'
Different is Not Less: The Future of Protecting the Health and Human Rights for People with Disabilities
Human Rights Reader 630: IF YOU DO NOT KNOW WHERE YOU ARE GOING, WILL ANY ROAD TAKE YOU THERE? (Lewis Carrol) A HUMAN RIGHTS RIDDLE
Without Peace, Hunger Will Continue to Increase
CORPORATE LOBBYING ON US POSITIONS TOWARD  THE WORLD HEALTH ORGANIZATION: EVIDENCE OF INTENSIFICATION AND CROSS-INDUSTRY COORDINATION
Climate Migration at the 2022 International Migration Review Forum
What If We Could Pave All of Africa's Roads?
Security concerns, lack of support stall Africa's Green Wall
The Risks of Turning Planet Earth into a Giant Desert
Climate Change Poses Risks: COP27 Presents Unique Opportunity for Africa