News Flash Links, as part of the research project PEAH (Policies for Equitable Access to Health), aim to focus on the latest challenges by trade and governments rules to equitable access to health in resource-limited settings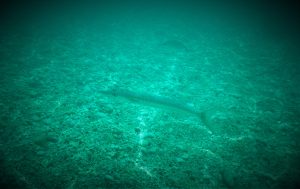 Image: Barracuda (Sphyraena viridensis)
News Flash 486
Weekly Snapshot of Public Health Challenges
UN Human Rights Council's Resolution on Access to Medicines and Vaccines Welcomed by Civil Society
Why patients cannot access to medicines they need in Europe
Fairer access to medicines: what needs to change in the revised EU pharma legislation
WHO: Statement on the twelfth meeting of the International Health Regulations (2005) Emergency Committee regarding the coronavirus disease (COVID-19) pandemic
ECDC and EMA update recommendations on additional booster doses of mRNA COVID-19 vaccines
WHO: COVID-19 Global Health Emergency Continuing; Monkeypox Cases Increase by 50%
WHO: Urgent call for better use of existing vaccines and development of new vaccines to tackle AMR
Global regulators agree on key principles on adapting vaccines to tackle virus variants
An Update on Omicron Subvariants
EU designates AMR top priority as WHO calls for vaccine development
Monopolies Are Getting in the Way of mRNA Vaccines
Audio Interview: Covid-19 Vaccines and the FDA
The Medicines Patent Pool welcomes collaboration between Afrigen and NIH on mRNA vaccine research
Some 1.1 Billion COVID-19 Vaccine Doses Likely Wasted Since Rollout Began
Managing community engagement in research in Uganda: insights from practices in HIV/AIDS research
Why world's first malaria shot won't reach millions of children who need it
Swastha Mahila Swastha Goa: A Demonstration of Implementation Science by Sumedha Kushwaha
Reflections on Promoting Sustainable Healthcare and Pharmaceutical Trade between India and Africa, including from a recent roundtable in Hyderabad
How to Get to High-Impact Health Benefits Packages: Challenges and Solutions from the iDSI Network
Could Person-Centered Care Be The Secret To Achieving The Triple Aim?
FAO, IFAD, UNICEF, WFP and WHO. 2022. In Brief to The State of Food Security and Nutrition in the World 2022. Repurposing food and agricultural policies to make healthy diets more affordable. Rome, FAO
Food Security: We Are Still Going Backwards
'Use wild species sustainably' to meet world food needs
Understanding cyclone behaviour in a changing climate
Can planting trees mitigate climate change?
Environment, Part of One Health, Is Often Missing in Action
Innovation Fund: EU invests €1.8 billion in clean tech projects
Eyes wide shut, EU industry faces energy efficiency reckoning
People's health Dispatch Bulletin #29: Violence against health workers and rights persists
Promoting health beyond prison walls
How Covid-19 Mitigation Measures Disproportionately Impacted Women and Girls
Human Rights Reader 636 CONFRONTING INEQUALITIES IN THE 'DONOR'-'RECIPIENT' RELATIONSHIP
Global humanitarian need worse than UN estimates, report suggests