News Flash Links, as part of the research project PEAH (Policies for Equitable Access to Health), aim to focus on the latest challenges by trade and governments rules to equitable access to health in resource-limited settings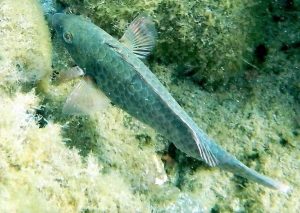 male Parrotfish (Sparisoma Cretense)
News Flash 506
Weekly Snapshot of Public Health Challenges
Thoughts for 2023: Promoting Innovation & New Technologies
5 GLOBAL ISSUES TO WATCH IN 2023
Public Health in 2022: A Year of Adversities and Accomplishments
2022: key takeaways for international Geneva
'Tis the season: How to celebrate the holidays waste free
WEMOS Call for Proposal: CONSULTANT FOR PROGRAMME MIDTERM REVIEW
From health systems to systems for health: much more than semantics
US Summit Boosts Africa's Health Sector, Food Resilience and Climate Response
The US-Africa Leaders Summit hits 'reset.' Now what?
The road to equitable access – an end of year message from MPP Director Charles Gore
Three innovative ideas for the right to health
Watch our AHEAD video: tackling and preventing medical deserts with the Medical Deserts Diagnostic Tool
Divided World Trade Organization Presses to Delay Decision on IP Waiver for COVID Treatments
WHO Urges 'Under-Vaccinated' China to Include mRNA Vaccines as it Battles Omicron Surge
COVID-19 in 2022: A Year-End Wrap-Up
Indonesia to produce Merck's HPV vaccines to combat cervical cancer
Big Pharma's big push into Africa's cancer market
'Strong evidence' thousands of severe malaria cases are misdiagnosed
Smartphone operated tool uses light beam to detect malaria
MSF responds to groundbreaking updated WHO guidelines for drug-resistant tuberculosis
Building a social movement for oral health
People's Health Dispatch: Bulletin #40: Right to health remains elusive as world marks Human Rights Day
La salute disuguale figlia della guerra
GENDER EQUALITY IN 2022: THE BEST, THE WORST, THE MOST SURPRISING, AND MOST RIDICULOUS
Afghanistan: Taliban ban women from universities amid condemnation
Gender inequalities and discrimination in rare diseases: a double threat to women's health and wellbeing
Taking the Pulse: Tracking Cancer Inequalities in Europe
Is Organ Transplant equal for everyone?
INTERNATIONAL MIGRANTS DAY 2022
UN Human Rights report urges re-think of temporary labour migration programmes
"We must do more to protect minorities"
Seeking justice for survivors of sexual violence in Ukraine
Learn more about your country's commitments to UHC: UHC Data Portal
The world has a new plan to save nature. Here's how it works — and how it could fail
Cop15 strikes historic deal to protect 30 per cent of Earth – at whose expense?
Sweeping New Global Biodiversity Deal Sets Out Plan for Sharing Gene Sequences
China's return to wildlife farming 'a risk to global health and biodiversity'
Mandatory Reporting of Emissions to Achieve Net-Zero Health Care