Engaging reflections here by PEAH acknowledged backer Susan Severance whereby, as per her words, 'My initial intent for this article was to highlight disability health equity programs in Oregon, but I added the additional equity focuses because I felt they are relevant and timely for this topic'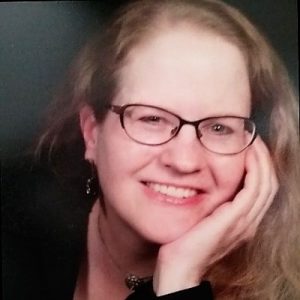 By Susan M. Severance, MPH
Forward Channel LLC
Oregon's Health Equity and Additional Equity Focuses
The Oregon Health Authority, a state government agency, has taken steps to work towards better health equity. Their definition of health equity as detailed on this site is as follows https://www.shvs.org/oregon-health-authority-health-equity-case-study/
"Oregon will have established a health system that creates health equity when all people can reach their full health potential and well-being and are not disadvantaged by their race, ethnicity, language, disability, gender, gender identity, sexual orientation, social class, intersections among these communities or identities, or other socially determined circumstances.
Achieving health equity requires the ongoing collaboration of all regions and sectors of the state, including tribal governments to address:
The equitable distribution or redistribution of resources and power; and
Recognizing, reconciling and rectifying historical and contemporary injustices."
The Oregon Health Authority has a Health Equity Committee and has sought community involvement.  RISE: Resilience in Support of Equity, available at Oregon.gov/OregonRise, is the state's COVID-19 recovery plan. Overall, the state has seen improved outcomes with COVID-19. Specific populations affected disproportionately the most by COVID-19 include Black and Tribal communities.
The state of Oregon legislature recently passed House Bill 4052 relating to equity; and declaring an emergency. The bill "requires Oregon Health Authority, guided by advisory committee to be convened by authority, to provide grants to operate two culturally and linguistically specific mobile health units, as pilot program, to improve health outcomes of Oregonians impacted by racism." Here is the bill https://legiscan.com/OR/text/HB4052/id/2520652
There have been national events in The United States that have brought the lack of equity into the spotlight across many areas in the past few years such as in policing, real estate transactions, the workplace, and health. I have participated in a book review group that held sessions about redlining that still exist today where real estate deeds exclude potential owners based on race or ethnicity. I also learned about the term whitewashing where Black homeowners pay to have their homes rid of evidence of any Black homeowner so the home would be more acceptable and appealing to White potential buyers.
The book review group is called The Executive Book Review, and a link to the Website can be found here executivebookreview.com. The group is based in San Antonio, Texas, a diverse city – much moreso than the Portland metropolitan area where I live. I have enjoyed being a part of this group. I even helped by ghost writing a chapter for a book about the group on humility and life long learning. One of the best features about the group for me is that you do not have to have read the book to participate in the Zoom calls. The leader reads the book and presents on it during the call and provides a brief handout with notes and highlights from the book. That way I can choose to read the book after the presentation if it interests me to do that. During the Zoom call there are often several breakout groups that provide a great way to meet other life long learners around the country and learn from each other.
My initial intent for this article was to highlight disability health equity programs in Oregon, but I added the additional equity focuses because I felt they are relevant and timely for this topic. The Oregon Office on Disability and Health is located at Oregon Health & Science University in Portland. Here is the Website link Oregon Office on Disability and Health | OHSU . They recently received a 5-year grant from The Federal Centers for Disease Control & Prevention (CDC). They involve community groups across the state in their work. The rate of disability in Oregon is 30%. The national rate is 26%.
26 percent (one in 4) of adults in the United States have some type of disability. The percentage of people living with disabilities is highest in the South.
Disability Impacts All of Us Infographic | CDC
Locally here in the Portland metropolitan area there is a focus on Parkinson's and other movement disorders by Kimberly Berg's Rebel Fit Club. About the Club – Rebel Fit Club.  There are five accessible gyms in the Portland metropolitan and Southwest Washington area. They provide a community with a mission "to help you feel and move better." These are research-based programs with the goal to improve quality of life. The club offers personal training and small group classes. Some of the programs are boxing, obstacle courses, weight training, golf, boot camps, dance, drumming, voice, Tai Chi, yoga, Pilates, seminars, and social events. This is such a valuable community resource. It addresses not only the physical needs but also loneliness and stigma of disease. Also, the Oregon Health & Science University in Portland specializes in Parkinson's disease. Here is a link to the Website Parkinson's Disease and Movement Disorders | Brain Institute | OHSU
Another area of equity that is being addressed in Oregon is women in science. The Oregon Bio Women of The Oregon Bioscience Association Home – Oregon Bioscience Association is addressing the need to be more inclusive of women in bioscience careers and encourage leadership roles. This past summer I was asked to be a member of the subcommittee for the women mentorship program and also a mentor in the inaugural cohort of mentors matched with mentees. There are 7 pairs of matched mentors and mentees in this inaugural cohort. This initial program is for 4 months and will inform the next cohort in 2023 that is planned to run for 6 months. I have enjoyed being a part of this program and making a difference for women in science in Oregon.
Another local group making a difference in equity is Portland Audubon. Portland Audubon is taking steps to address diversity, equity, and inclusion in outdoor spaces. They desire to narrow the nature gap and make the outdoors more accessible and equitable. Here is a link to their Website Together for Nature | Portland Audubon (audubonportland.org).
Addressing mental health during the COVID pandemic has also been an area of interest in public health these days. I applaud this recognition and for myself have great benefits for me being in nature. The Oregon Coast is one of my favorite places to escape to for recharging and relaxation. The coast is a combination of long stretches of sandy beaches and rugged rocky coastlines. One of my favorite places to go to on the coast is Cannon Beach.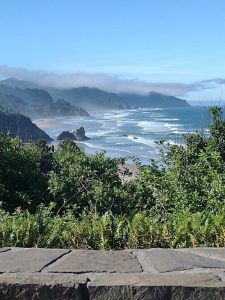 Here is a picture of the coastline just south of Cannon Beach. Cannon Beach is known for its famous Haystack Rock. This past summer, I joined a local birding group there, and we saw tufted puffins, harlequin ducks, black oyster catchers, and others. This was fun because the leaders gave us certificates documenting the sightings of tufted puffins. We even had spotting scopes on the nest of tufted puffins on Haystack Rock and watched some courtship behavior as they were rubbing their bills together – what a great recharge this was for me! I have been a birder since childhood and so enjoy this activity learning about birds in different parts of the country over my lifetime. Birding is my go to hobby for mental health balancing.
I just visited the Olympic Peninsula in Washington state and that was also a great recharge for me. The rugged coastline there and lush tranquil rain forest are places I plan to revisit.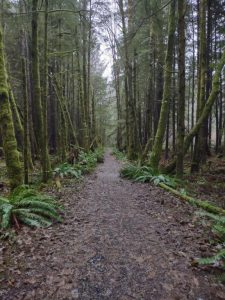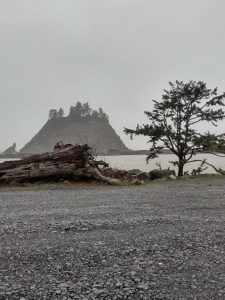 Here are pictures of the rain forest in the Olympic National Forest and the coast at La Push, Washington. I look forward to new adventures in 2023 and more programs to address equity in Oregon!
—————-
By the same Author on PEAH

The State of Oregon's COVID-19 Response 

Health Care Reform in The United States: a Call to Action