Only through deeds, rather than empty words, will we have any hope of creating genuine, positive change which will improve the quality of life and health for all. We live in a complex and highly interconnected world in which changes in one place can often be felt elsewhere. The Earth is likely to survive for many millions of years to come, but for how long will humans be part of its story? Whatever the answer to this question, humanity needs to change and start soon…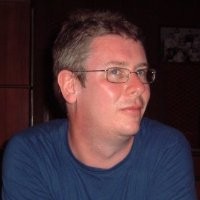 By Dr. Brian Johnston
Senior Public Health Intelligence Manager
London, United Kingdom
Shifting Sands –
Health in a Changing World
If the COVID pandemic has taught us anything, it is the complexity, sophistication, and relentlessness of nature. The virus hit us like a juggernaut, and whilst science and technology have slowed its progress, it remains a slippery opponent, capable of morphing into variants which seriously challenge our healthcare systems. We are still learning about the virus, and it continues to play an important part in our lives, through the ongoing death toll, the damage caused by long COVID and the colossal social and economic impacts on society. Unfortunately, this state of affairs is likely to endure for a long time to come.
Another invaluable lesson from the pandemic, is the importance of health inequalities within our societies and how disease can generate major differences in mortality rates based on level of deprivation, with the poor suffering disproportionately. Linked to this, the significance of wider determinants of health in affecting health outcomes has been recognised. However, whilst it is appreciated that these social, environmental, and economic factors exert a substantial impact on both physical and mental wellbeing, deprivation continues to negatively affect the lives of billions of people across the world. Indeed, in many societies, health inequalities continue to widen, as the gap between the "haves" and "have-nots" increases.
The current economic crisis faced by many countries developed out of the chaos created by COVID and has been perpetuated by political instability and other causative factors. Much of this damage has been avoidable and is the result of seeds planted many years ago and left to grow unchecked. Lack of leadership, greed, apathy, ignorance and a passive, unthinking acceptance of the status-quo, have created a world where resources are distributed unfairly. Deprivation affects large parts of the world, and many people struggle through difficult lives blighted by stress, poverty, and ill-health, whilst others enjoy a blessed existence, with good mental and physical health and easy access to healthcare.
However, nothing lasts forever… In recent years, we have witnessed increasingly severe and unusual weather patterns due to global warming and this climate change shows little sign of diminishing in the near future. If this unusual weather continues and intensifies, large areas could experience summer temperatures that make human habitation difficult or impossible, rising sea levels will submerge islands, deserts will expand, and arable land will diminish, through the erosion of topsoil and other factors.
Against this background, the world's population continues to increase, placing greater pressure on finite resources, including food and water. In countries where the infrastructure is already straining to address the needs of the population, health and social services will increasingly struggle to meet the sheer volume of demand, in the face of historic and systemic under-investment. In these circumstances, large sections of the population may be forced to live in squalid unhealthy conditions, where access to healthcare services is thwarted by poverty, crime, political instability  and war.
In many countries, climate change is likely to worsen already dire conditions, creating complex and self-perpetuating spirals of deprivation. Deprivation is closely linked to poor health and where the number of people in need escalates, there is the danger of healthcare services breaking down due to excessive demand. Furthermore, in regions where people are no longer able to make a living by cultivating crops, they are likely to move to cities, and the promise of greater opportunities. However, not everyone can prosper in these urban settings and many people are likely to suffer exploitation and abuse and be condemned to live in overcrowded housing, where infectious diseases flourish in unsanitary conditions. Indeed, their quality of life may very well be worse than their previous rural existence.
According to Maslow's Hierarchy of Needs, people prioritise their basic physiological needs (such as food and shelter), as these are essential for survival. So, in situations where they cannot survive and thrive, they may be motivated to seek better lives elsewhere, leading to increased levels of migration towards rich, highly developed, and industrialised countries. This tendency would then place increased strain on the health and social care infrastructure within their adoptive countries, forcing those healthcare systems to adapt to the increased demand on services.
Currently, the healthcare system within the United Kingdom is challenged by lengthy waiting lists for elective surgery, A&E departments struggling to meet high demand, heightened winter pressures due to influenza and COVID-19, as well as a shortage of hospital beds for various reasons. Many of these issues emerged before the COVID pandemic, but have worsened in recent years, due to the sheer volume of people accessing services. People are also living longer and are therefore more likely to suffer from long term chronic conditions with increasing age, so that our healthcare system has to cope with not only more cases, but cases of increasing complexity, which are both labour intensive and costly to treat.
Against this background, the impact of migration in the medium to long term, due to climate change and other factors, is likely to place increasing stress on an already creaking healthcare system. The United Kingdom is not alone in facing these challenges and if we are to provide good quality healthcare for all, serious consideration will need to be given to viable solutions. New technology and innovative treatments will only take us so far, as will the restructuring of health and social care services. Perhaps what is needed is a genuine international consensus to reduce deprivation in all its forms, distribute resources more equitably, enrich people's lives through access to education and employment and truly commit to measures which reduce global warming and climate change.
Only through deeds, rather than empty words, will we have any hope of creating genuine, positive change which will improve the quality of life and health for all. We live in a complex and highly interconnected world in which changes in one place can often be felt elsewhere. The Earth is likely to survive for many millions of years to come, but for how long will humans be part of its story? Whatever the answer to this question, humanity needs to change and start soon…
By the same Author on PEAH
 
How to Combat Future Pandemics
 
The New Abnormal
 
Living with COVID in a Transformed World

  Death in the Time of COVID

  Unleashing the True Potential of Data – COVID-19 and Beyond