A short reflection here on the impact of unmet healthcare in Africa and on the radical change of direction governments should embrace to ensure healthy lives for all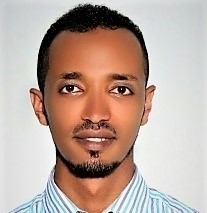 By Kirubel Workiye Gebretsadik
Medical Doctor, Ras Desta Damtew Memorial Hospital
Addis Ababa, Ethiopia  
UNMET HEALTHCARE

 
According to recent report from Africa Health Agenda International Conference (AHAIC), only 52% of Africans, or 615 million people, have access to the healthcare they require, the quality of the continent's health services is often subpar, and only 50% of the continent's women and girls have access to the family planning services they require. 8.2% of the people on the continent, or 97 million people, experience "catastrophic healthcare costs" every year, mainly in Sierra Leone, Egypt, and Morocco. Due to these out-of-pocket expenses, 15 million individuals would be forced into poverty every year.
World Health Organization defines, access to health care as the timely use of personal health services to achieve the best possible health outcomes. The health care need is considered unmet if individuals could not receive required treatment that was believed to improve their health condition. People may face financial and non-financial barriers to receiving needed health care. Delays or failure to receive necessary care can lead to poorer health outcomes. Medicine, diagnostic tests, medical supplies, inpatient care, outpatient care, and dental care are just a few examples of the necessary cares.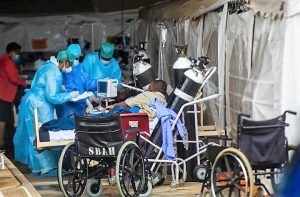 Unmet healthcare demands are determined by a variety of factors, including service quality, geographic accessibility, availability, financial accessibility, and acceptability of services. People from low and middle-income nations are continually at a disadvantage in each of the access dimensions, despite the fact that this is a complex, multifaceted global problem.
There are ways to improve healthcare or lessen the unmet medical need in poor countries. The most important aspect is long-term economic growth, which is measured by variables like life expectancy, the newborn mortality rate, the death rate, and the prevalence of a certain disease. The second option is a biomedical intervention that includes a widespread immunization campaign. Additionally, it entails improving diets, women's rights, maternal health, political solutions (ending conflict and corruption), and providing more inexpensive drugs. Access to effective healthcare by those in need improves health, prolongs life and prevents suffering, improves population health and drives greater labor force participation, economic growth and higher productivity.
—
 By the same Author on PEAH

 Malaria Eradication and Prevention through Innovation

 ONE HEALTH ONE WORLD

  Social Innovation in Healthcare