Find here a not yet anywhere published document by the Alliance of Women Advocating for Change (AWAC) partner organization. AWAC is an umbrella network of grass root female sex worker led organizations in cutting across the 6 regions of Uganda. It was established in 2015 by female sex workers (FSWs) to advance health rights, human rights, socio-economic rights and social protection for FSWs and other marginalized women and girls including their children in Uganda. Geographical focus areas encompass: slum areas, islands, landing sites, transit routes, mining, quarrying, plantations, road construction sites and border areas in Uganda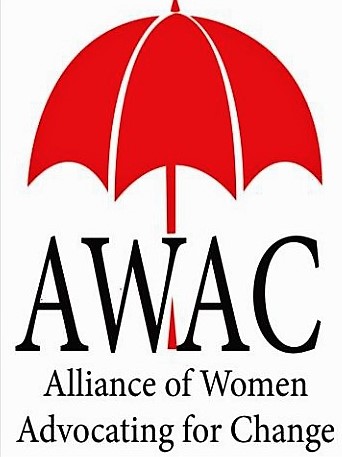 Mini Rapid Assessment -Issues Brief on The Level of Awareness and Impact of Ebola Outbreak on Access, Use and Adherence to HIV Treatment and Preventive Care, Psychological and Socioeconomic Well-Being of Female Sex Workers in the Ebola High Risk Districts in Uganda
Download the study here
https://awacuganda.org/download/mini-rapid-assessment-issues-brief-on-the-level-of-awareness-and-impact-of-ebola-outbreak-on-access-use-and-adherence-to-hiv-treatment-and-preventive-care-psychological-and-socioeconomic-well-being/
PEAH is pleased to publish a study titled "Mini Rapid Assessment -Issues Brief on The Level of Awareness and Impact of Ebola Outbreak on Access, Use and Adherence to HIV Treatment and Preventive Care, Psychological and Socioeconomic Well-Being of Female Sex Workers in the Ebola High Risk Districts in Uganda" as a not yet anywhere published work by AWAC-Uganda .
This report presents findings of the mini rapid assessment and issues brief conducted from 28th November 2022 to 15 th Dec 2022, to examine the level of awareness of Ebola and the impact of its associated restriction guidelines on the access and adherence to HIV treatment and preventive care, psychological and socioeconomic well-being of female sex workers in the Ebola High risk districts of Kassanda, Mubende, Masaka, Kampala, Mukono and Wakiso in Uganda. The assessment employed a survey through a cross-sectional design–with a strong focus on districts that have been affected by the Ebola epidemic using qualitative and quantitative approaches. This report is presented in sections: – introduction, purpose and objectives, methodology, findings and lessons learnt, challenges, conclusion and recommendations
—–
About AWAC

For the past seven years since its inception in 2015, as an umbrella network of grass-root female sexworker (FSW) led-organizations/ groups in Uganda, AWAC has advocated for gender justice and implemented programs in quest for an inclusive Policy and Social environment where the rights of FSWs including FSWs with intersecting vulnerabilities are recognized, promoted and protected to enable them live healthy and productive lives. AWAC also works to promote the voices, fight stigma, discrimination and criminalization of all forms and champion access to integrated qualityHIV/SRHR/GBV and mental health services. AWAC has empowered grassroots FSWs to: organize, understand their rights and responsibilities; lobby for meaningful involvement; seek and demand for equitable access to health, legal, social and economic services; hold leaders accountable and as well challenge oppressive, stigmatizing and discriminatory practices, policies and laws.