Female Genital Mutilation (FGM) is a worldwide plague affecting 29 countries at least. In Africa it is ingrained in the society. Nigeria's Government outlawed it in May 2015, but doubts remain whether this will actually improve on Nigerian women's conditions and refresh the African debate on FGM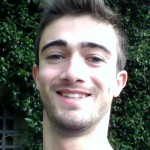 by Pietro Dionisio
Degree in Political Science, International Relations
Cesare Alfieri School, University of Florence, Italy
  Female Genital Mutilation in Nigeria: is it over?
In Nigeria almost 19,9 million out of 86,9 million girls and women underwent Female Genital Mutilation (FGM) in 2013.
In this Country the practice is deeply rooted in social beliefs and its origin is shrouded in uncertainty either as an initiation ceremony of young girls into womanhood or a tool to ensure virginity, curb promiscuity, and protect female modesty and chastity as well. Due to its strong religious nature, it is not easy to identify a single practice bound up with FGM.
Finally, the practice was banned on 25 May 2015 when the former President Goodluck Jonathan signed the "Violence Against Persons (Prohibition) Act, 2015" as a move aimed to eliminate violence in private and public life by banning any form of physical, sexual, psychological, and domestic assault, along with harmful and discriminatory practices, while inflicting proper punishment on offenders and providing maximum protection and effective remedies for victims.
As such, based on its 6th article stating that "the circumcision or genital mutilation of the girl child or woman is hereby prohibited", the Act prohibits FGM in the whole Nigerian Federation.
Despite optimism that the Act will allow women and girls to escape FGM, doubts remain whether it will be enforced throughout Country and entail adequate punishment on offenders.
Admittedly, the May move is not new to many states in the Country which signed a bill criminalizing FGM several years ago. Since the Edo State outlawed the practice in 1999, other states, e.g. Rivers, Ogun, Osun, Cross River and Bayelsa among others, did the same, wherein  Section 34(1)(a) of the 1999 Constitution of the Federal Republic of Nigeria was the basis for banning the practice nationwide. It states, indeed, that "Every individual is entitled to respect for the dignity of his person, and accordingly; no person shall be subject to torture or to inhuman or degrading treatment".
Unfortunately, available data show that FGM continues to be practiced at a constant frequency over the years. Indeed, despite legislation, this practice has been  uninterrupted  due to the lack of law enforcement and effective measures of punishment.
The prevalence of FGM significantly varies by state. In the states cited above,  the percentage of girls and women aged 15 to 49 years who have undergone FGM remains high (between 26 per cent  and 50 per cent), with the Osun State ranking higher (51 per cent to 80 per cent).
In the face of this, it is a ray of hope that the share of 15-19 years old girls who have undergone FGM is seemingly in decline recently.
Lev Tolstoj in his masterpiece "World and Peace"  says "writing laws is easy, but governing is difficult". As can be seen in this instance, laws are not sufficient if they are not underpinned by a social framework that makes they sustainably work.
Since May 2015, Nigeria has taken a big steps, and  hopefully they will translate into a real improvement on Nigerian women's conditions. Unfortunately, the previous experience of single states leaves more than a doubt for material change. Indeed, due to FGM's strong religious/cultural nature, laws will expectedly fall short of non-discriminatory targets unless they are supported by  strategies  to change specific social behavior.
Hence, increasing awareness on health implications of FGM and equipping the law to effectively punish offenders could definitely serve as a deterrent against FGM and its practitioners.
The Nigerian's ban of FGM could be instrumental to refreshment of the relevant African debate.
In fact, even though several countries passed legislation outlawing FGM (e.g. Benin, Chad, Cote d'Ivoire and Djibouti, among others), FGM still remains a social plague. As such, only 36 out of the 54 African countries have ratified so far the 2003 "Protocol to the African Charter on Human and Peoples' Rights on the Rights of Women in Africa" banning FGM  all over the Continent. Three of them (Botswana, Egypt and Tunisia) have neither ratified nor signed the "Protocol", while other countries (such as Algeria, Burundi, Chad, Central Africa Republic, Eritrea, Ethiopia, Madagascar, Mauritius, Niger, Sahrawi Arab Democratic Republic, Sierra Leone, Somalia, South Sudan, Sudan and Sao Tome and Principe) have signed but not ratified it yet.
In view of all of the progress yet to be made, it is remarkable that things are  changing, even though. In fact, today, a greater percentage of women do not tolerate FGM any longer. Today 62 percent of Nigerian girls and women think that FGM should come to a stop, the ratio is even higher in other countries.
Overall, the framework described here shows that Nigeria's Act against FGM formalizes the beliefs of arising population providing a credible basis for real change due to changing views  not only in the Country but in the whole Africa as well.