Breaking News Links, as part of the research project PEAH (Policies for Equitable Access to Health), aim to focus on the latest challenges by trade and governments rules to equitable access to health in resource-limited settings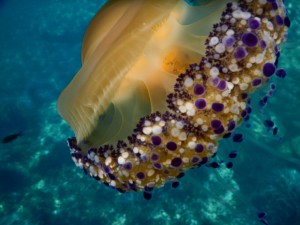 Breaking News: Link 181
A healthy boost to Agenda 2030: EC kicks off Global Fund replenishment with ambitious pledge to end HIV, TB and malaria 
Measuring quality-of-care in the context of sustainable development goal 3: a call for papers 
Accountability Is a Lifeline for Sustainable Development Goals But Governments Need to Be Listening 
Is UNDP the 'SDG accelerator'? 
High-Level Commission on Health Employment and Economic Growth 
CETA Legal Review Completed, Now Off To Parliaments And Governments For Approval 
TTIP Negotiations: 12th Round Ends With Plan To Hurry Between Official Rounds 
ISDS Platform: Stop Investor-State Dispute Settlement 
UNITAID Report On Delinking R&D Costs From Medicines Prices 
A Funder Targets the Country's Sick Pharma Marketplace. Will It Get Anywhere? 
Minimizing out-of-pocket health expenditure for India's poor 
Quick, What's the World's Biggest Health Problem? (And How Is Gates Tackling It?) 
A new global agenda for nutrition and health: the importance of agriculture and food systems 
Ethiopia drought: 10 shocking 'on the ground' findings from new report paint terrifying picture  
International Women's Day: A Day for Offering Opportunity 
UNPO Newsletter February 2016 edition 
Camillian Home for Children Living with Disabilities 
Sportello TiAscolto! Accessibilità e diritto alla salute… 
Europe braces for major 'humanitarian crisis' in Greece after row over refugees 
EU has resources, lacks political will to resolve 'critical' migrant crisis – UNHCR spokesman to RT 
Refugee crisis: EU allocates €700m in extra aid to cope with influx 
Rape victims, 'peacekeeper babies' suffer amid growing UN sex abuse scandal 
Affordability: The Most Urgent Health Reform Issue For Ordinary Americans 
UNAIDS 2016-2021 strategy: on the fast-track to end AIDS 
Chagas disease: Bridging the gap between patients and treatment 
Clinical Research Malaysia and the Drugs for Neglected Diseases initiative Sign Agreement to Launch Clinical Studies for a Public Health Approach to Hepatitis C in Malaysia 
Climate information may be key weapon in fight against Zika spread 
Is conservation aid preventing deforestation? 
Household air pollution and the sustainable development goals