Breaking News Links, as part of the research project PEAH (Policies for Equitable Access to Health), aim to focus on the latest challenges by trade and governments rules to equitable access to health in resource-limited settings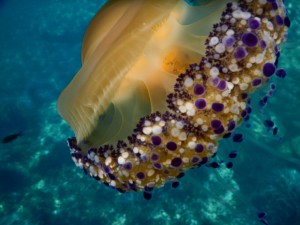 Breaking News: Link 182
UN High-Level Panel on Access to Medicines: List of Contributions 
UN High-Level Panel on Access to Medicines : Global Dialogue Livestream (10 March from London – 17 March from Johannesburg) 
TRIPS Council March 2016: India reiterates support for de-linkage and references UN High Level Panel on Access to Medicines 
Alleged R&D Costs: Not A Transparent Driver Of Drug Prices 
US Vaccine Officials Weigh In At The Midpoint Of The Decade Of Vaccines 
The Making Of Nepal's Immunization Law 
From crisis to clarity: Getting a handle on global pandemics 
Overall global food prices steady in February – UN 
Funding the New Abolitionism: Who's Giving to End Modern Day Slavery? 
How to empower people and save babies: 5 things that might work (and 5 that definitely won't) 
EU migrant deal in 5 questions: How would it actually work? 
Marking World Wildlife Day, UN calls for global actions to save planet's most iconic species 
The Alpine region and its key environmental challenges 
Climate change will kill more Italians and Greeks than Syrians 
Climate change adaptation a victim of North-South inequality 
Oxfam petition: El Nino. Millions of people threatened with hunger and destitution 
Steering Autonomous Vehicle Policy: The Role Of Public Health 
Cotonou redefined: An end to aid dependency? 
TTIP Negotiators Reaffirm 2016 Goal, As Long As Substance Measures Up 
Four Sectors, Many Stories, One Ambition: Leading UK industries make the case for TTIP 
India's Budget for Health Puts the Ball in States' Court 
World Lymphedema Day Designated by US Senate: Will Raise Awareness of 40 Million Suffering from Elephantiasis 
UN: International Women's Day 2016 
New multi-country initiative will protect millions of girls from child marriage – UNICEF/UNFPA 
Women's agency, social change and human rights – lessons from the HIV/AIDS. Friday, 18 March | 13:00 – 14:00 | HEARD, University of KwaZulu-Natal 
Existing unapologetically: The role of self-worth in women's empowerment 
Ending marginalization: Three rural women at the forefront