Breaking News Links, as part of the research project PEAH (Policies for Equitable Access to Health), aim to focus on the latest challenges by trade and governments rules to equitable access to health in resource-limited settings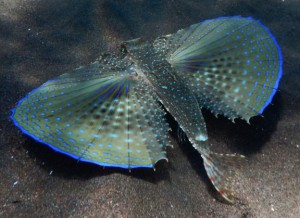 Breaking News: Link 202
The Global Fund: recruitment process 
Six Ways the Next US President Can Do Better on Global Health 
Evolving the US Model of Global Health Engagement 
What wasn't said at the White House Global Development Summit 
Uganda Report: Strengthening the Legal Environment for the Elimination of Falsified and Substandard Medicines 
Designing and Costing of an adaptable and flexible Essential Health Package (EHP) for Indian States 
Strong governance enables access to medicines 
UN needs to look beyond patents for improving access to medicines 
Reaching the last mile: The future of medicine access for everyone 
CVS Health Formularies to Favor Biosimilars, Follow-ons 
A Surprise Shill for Big Pharma? 
Drug treatment reforms in the Philippines race against daily killings 
Vaccine prices are 20 times higher in refugee camps, aid group charges 
Zika vaccines show early promise 
MEDIA AND PUBLIC HEALTH: HOW PRINT MEDIA CAN ALLEVIATE PRESSURE ON THE PUBLIC HEALTH SECTOR 
Kevin Rudd: My 10 principles to reform the United Nations, before it's too late 
PHM activities at the World Social Forum, Montreal 9-14 August 2016 
Be careful what you wish for: will local NGOs fall into the same traps as their northern cousins? 
ANDI Newsletter, August 09, 2016 
Health Affairs Disparities, Hospital Financing & More, August 2016; Volume 35, Issue 8 
Against North Carolina's HB2 Law: Mental Health And Discrimination Cannot Co-Exist 
UN chief urges large nations to ratify Paris climate accord 
Funding Conservation Through the Lens of Climate Change 
IMPEL Water conference 2016, Firenze, Italy, 5-6 October 2016 
Communication, environment and behaviour:  EEA Report No 13/2016 
Indigenous land rights: How far have we come and how far do we have to go? 
Sexual Violence Against Women Draws New Funder Attention 
Global food prices down slightly in July — UN agency 
Development of an open-source web-based intervention for Brazilian smokers