While complex R&D reporting frameworks, including the one suggested by COHRED's Research Fairness Initiative, are commendable and exhaustive, streamlined models should be looked for in order to enhance confidence, overcome reluctance, and make the reporting practice actually an easy task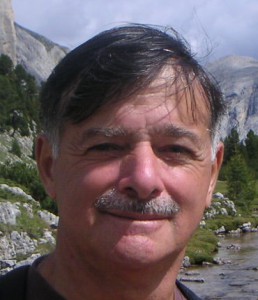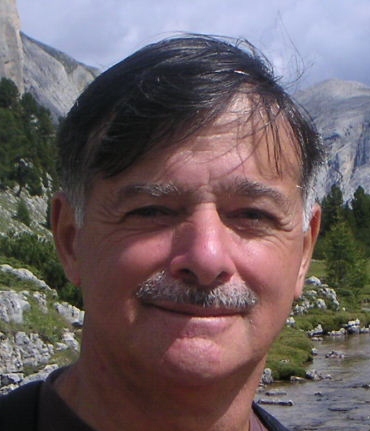 by Daniele Dionisio*
Member, European Parliament Working Group on Innovation, Access to Medicines and Poverty-Related Diseases
Streamlining R&D Core Areas for Global Health Reporting
As recently pointed out, …Partnerships are essential to deliver research and innovation for global health and development. Sustainable Development Goal 17 emphasizes that all the other Sustainable Development Goals rely on partnerships for their achievement. Yet, there is no agreed framework, benchmark, or standard of best practice on which to model governmental, corporate, non-profit, or academic partnerships – particularly not considering 'fairness' of international research collaborations to partners in low- and middle-income countries….
To fill these gaps, a reporting system is needed most with a focus on what interested parties really do to increase the fairness of research partnerships they are involved in.
While complex reporting frameworks, including the one suggested by COHRED's Research Fairness Initiative, are commendable and exhaustive, streamlined models should be looked for in order to enhance confidence, overcome reluctance, and make the reporting practice actually an easy task.
Bearing this in mind, a minimum, not to be given up data collection should arise from essential core questions. In my opinion, they should align with philosophy and the field approach DNDi Charity has been successfully pursuing since the last decade.
As such, essential areas for reporting should entail answering a small set of questions as below:
How has the organisation/partnership managed to break the link between the cost of R&D and the price of products and ensure that the fruits of innovation are accessible at the lowest possible price for patients?
How has the organisation/partnership managed to integrate global health R&D monitoring, coordination and financing?
Based on fully affordable new medicines rolled-out by DNDI over ten years, DNDI's cost estimates should be taken into account. As the Charity reports: "..DNDi's cost of development ranges from EUR 6-20 million for an improved treatment, and EUR 30-40 million for a new chemical entity. However, the usual attrition in the field of R&D for infectious diseases, and the inherent risk of failure, should be taken into account, bringing the cost range of an improved treatment to EUR 10-40 million, and EUR 100-150 million for a new chemical entity".
Report on cost details relevant to service providers and partners
The costs of activities externalized to service providers should be made explicit in full. Partners, as per DNDi words, bring specific value to the projects under different forms: ■ Free access to their assets (e.g. compound libraries); ■In-kind contributions (expertise, including from independent/ retired experts; active pharmaceutical ingredient (API) or manufactured products for trials; delivery/funding of R&D process, e.g. pharmacokinetic/pharmacodynamics studies; registration) ■Operational role in downstream processes (manufacturing, distribution) as 'implementation partner'.
How has the WHO's Prequalification Programme been involved as a guide for national regulatory authorities in low –and middle income countries with weak regulatory capacity?
How and to what extent has the organisation/partnership been routed in open models for innovation?
How has the organisation/partnership managed to ensure that the partnership outputs are placed and remain in the public domain?
Do the licensing terms of partnership research outputs explicitly guarantee equitable and affordable access to treatments based on ■Perpetual royalty-free, nonexclusive, sub-licensable licenses in the specific disease areas determined in the contract; ■Worldwide research and manufacturing rights; ■Commitment to make the final product available at cost, plus a minimal margin, in all endemic countries, regardless of their income level; ■Non-exclusivity, enabling technology transfer and local production to multiply sources of production and decrease cost of product?
How has the organisation/partnership assured licensing terms (including access to knowledge and data) whereby the research itself and the outputs of research are considered public goods?
Has the research knowledge been timely published in open access journals and publicly accessed databases?
As a guarantee of patient-centricity in decision-making: how has the organisation/partnership involved patient representatives and field practitioners?
To what extent has the organisation/partnership involved authorities and partners in neglected-disease endemic countries to help define priorities and facilitate implementation of new tools?
How has the organisation/partnership secured alliances with pharma/biotech companies and academia through innovative IP licensing to access sources of knowledge in order to identify potential new compounds and ultimately reduce the cost of development?
How has the organisation/partnership maintained a balance of public and private support to minimize as much as possible earmarked donations and ensure that no one donor contributes more than 25% of the overall budget?
How has the organisation/partnership diversified funding to prevent unhealthy influence by, or dependence upon, any single donor?
————————————————————————–
*Daniele Dionisio is a member of the European Parliament Working Group on Innovation, Access to Medicines and Poverty-Related Diseases. Dionisio is former director of the Infectious Disease Division at the Pistoia City Hospital (Italy), and Head of the research project PEAH – Policies for Equitable Access to Health.
d.dionisio@tiscali.it  http://www.peah.it/  https://twitter.com/DanieleDionisio