Breaking News Links, as part of the research project PEAH (Policies for Equitable Access to Health), aim to focus on the latest challenges by trade and governments rules to equitable access to health in resource-limited settings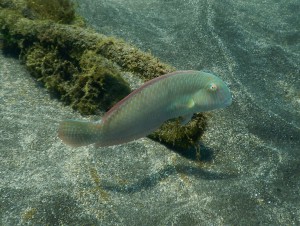 Breaking News: Link 219
For Better or Worse, Politics Define 2016 Top Global Health Moments 
Could Pfizer's record fine for unfair prices change the industry's practices? 
A Look At The UNAIDS Board Debate On IP And Medicines; Outcome Fell Short For Some 
SCP25: South Africa's Experience Related to the Topic of Access to Medicines 
Universal Health Coverage—looking to the future 
Universal Health Coverage Is a Potent Vote Winner 
UHC Day in the North: sequencing the battle of hearts and minds 
E-health should not exacerbate existing inequalities, NGO warns 
PCB39: Eight hour drafting session charts future course for UNAIDS work program on Intellectual Property and the UN HLP 
António Guterres set to be sworn in as next UN Secretary-General 
EU, Canada Meet To Discuss A New Model For Investor-State Trade Disputes 
Report: Lobbyists heavily influencing TiSA negotiations 
European mayors meet in the Vatican to solve the refugee crisis 
New online portal helps World Health Organization track global access to universal health coverage 
The forgotten humanitarian crisis: What should we do with the Rohingya refugees? 
Are We Finally Making Significant Progress in the Global Refugee Crisis? 
Gates Foundation to increase humanitarian spending on refugees 
Cancer's deadly toll grows in less developed countries as new cases increase globally 
Targeting the Young: A Corporate Funder's Campus Giving to Cut Tobacco Use 
In the Fight against AIDS, People Who Inject Drugs Are Being Left Behind 
Progress on malaria deaths at risk without big boost in funding, UN warns 
'Evolutions and revolutions' in chronic disease care 
McGill Summer Institute in Infectious Diseases and Global Health:  June 12-23, 2017, McGill University Montreal, Quebec, Canada  
US: The Costs And Benefits Of Health Spending In 2015 
The US environmental movement needs a new message 
How to make a profit from defeating climate change 
EU Commission: International ocean governance: an agenda for the future of our oceans 
As the Fossil Fuel Divestment Movement Gains Steam, It's Getting Harder for Foundations to Ignore 
Commentary: Cuba, a model of sustainable agriculture towards global food security 
Agricultural inputs remain decisive in farm profitability 
Mapped: The countries doing most to protect their land 
Why is Africa's Civil Society under Siege?