Authoritative insights by 2016 PEAH external contributors added steam to debate on how to settle the conflicting issues that still impair equitable access to health by discriminated population settings worldwide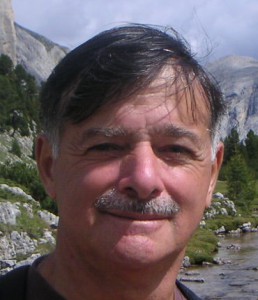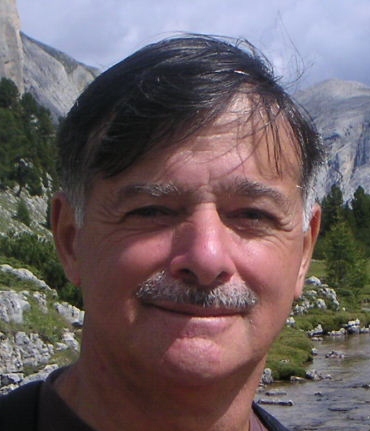 by  Daniele Dionisio*
PEAH – Policies for Equitable Access to Health 
2016: a Year in Review through PEAH Contributors' Stands
Now that 2016 just came to its end, I wish to thank the top thinkers and academics who enthusiastically contributed articles over the year. Their authoritative insights meant a lot to PEAH scope while adding steam to debate on how to settle the conflicting issues that still impair equitable access to health by discriminated population settings worldwide.
Find out below a list of summaries and relevant links:
Denis Joseph Bukenya, Human Rights Research Documentation Centre (HURIC) Kampala, Uganda, pointed out that….As a matter of life and death, governments in the LDC sector need to strive to ensure that they develop effective health policies including development of essential medicines lists in a bid to improve access to health care.  Also they need to live up their individual and collective commitments and adopt a human rights based approach to access to all medicines, not only essential medicines …
As regards this, a couple of articles [here and here] by Taye Tolera Balcha, Director General Armauer Hansen Institute (AHRI), Ethiopia, reminded us that… Although Ethiopia's health care is grounded in equity principles and health outcomes have shown considerable improvements during the past 20 years, substantial challenges persist. Indeed, though equal access to essential health services for those in equal need has been largely ensured, equal utilization of health care for them and equal health outcomes have not been attained yet. Systematic disparities in the burden of diseases, service uptake and health outcomes prevail between communities, particularly arising from differences in places of residence. In the face of this, a range of diverse initiatives have been taken by the Ministry of Health to mend the chasm in health service uptake and health outcomes between the regions…and that…Excellent partnership between the government, key stakeholders, and the community has helped Ethiopia rise to the tectonic challenge of HIV. Since 1990, more than 90% reduction in new HIV infection has been recorded. Survival of HIV-positive individuals has substantially improved. At present, about 70% of HIV-positive people in the country know their status and 65% are on treatment…
As underlined by Alex Henriquez, Msc. Health Systems and Public Policy at the University of Edinburgh,…In LMICs where access to medicines is essential to guarantee the health systems' capacity to address people's health needs, the inefficient fragmentation of supply chains is one of the main factors that increase the costs of medicines. Introducing a pre-wholesaler could help improve this inefficiency and reduce costs…
As regards these issues, the article by Junior Bazile, Moderator of the HIV Treatment and Prevention Community on Global Health Delivery Online; Global Health Delivery Project at Harvard University, dealt with the fact that…HIV-infected women in serodiscordant partnerships in African countries experience relationship stress due to low socioeconomic status, gender-related power dynamics and pressure to have children with their current partner to 'bind' the relationship. These stressors may influence ART adherence. As biomedical interventions (ART, PrEP, VMMC) are scaled up, couple-focused interventions including shared decision making, risk-reduction counseling, mutual adherence support, safer conception and economic empowerment could improve relationship and treatment outcomes in serodiscordant partnerships…
What's more, the analysis co-authored by Eloan Pinheiro, Consultant in Public Health Policy, Lucia Brum, Renata Reis and Juan-Carlos Cubides, Médecins Sans Frontières-Brazil contended that…The response to Chagas disease still needs inclusive protocols, sustainable and adequate financing and does not have a robust portfolio of investigation of new treatments and diagnosis. Beyond that, production capacity and supply of Benznidazole (BZN) medication is far from being minimally sufficient. The price factor also strongly impacts access to medication. A point deserving attention in the analysis of BZN's prices is the need, as in the response to other diseases in general, to maintain competition as a factor of market regulation…
The article by Plaxcedes Chiwire, Deputy Director, Strategic Planning Unit at Western Cape Department of Health, South Africa, turned the spotlight on evidence that …South Africa has a lot of improvements to make in terms of population's physical accessibility, financial protection and acceptability of the current public health care system. The National Health Insurance offers hope to the disadvantaged but it will not be ready anytime soon leaving the current health care arrangements with their own vulnerability needing continued revamping. The government may need to stop being reactive but proactive in addressing the inequality that is fuelling the lack of access for a majority of the population…
In unison, Enrique Restoy, Senior Technical Advisor: Human Rights at the International HIV/AIDS Alliance, highlighted that…The history of the Equitable Access Initiative (EAI) is so far short, but complex. It was a seemingly straight forward proposition initiated by the Global Fund to fight AIDS, Tuberculosis and Malaria to find fairer alternatives to decisions on country eligibility for external financing for health solely based on economic income. However, since its launch in 2014, the initiative has lived five draft reports, the front opposition of over 200 global civil society organisations, and a mysterious descent into near secrecy. In the meantime, the main providers of Official Development Assistance (ODA) have increased their sole reliance on economic income to justify their pulling out from an ever greater number of countries. As the numbers of poorer and marginalised people living in so called middle-income countries being abandoned by ODA skyrocket, never before were the premises behind the EAI more relevant. Yet, as the EAI has just produced what should be its final report, this op-ed enquiries the validity of the EAI proposition from the point of view of the key principle of equality in the access to health. The paper concludes that despite its stated intentions, the EAI is so far failing to deliver on proposing alternatives that guarantee equality in access to health. This added to criticism as to the lack of transparency and inclusiveness of the initiative and the limited leverage it has had to change the status quo, invite to a profound reflection as to its current validity and relevance…
As regards antimicrobial resistance, Shila Kaur, Coordinator Health Action International Asia Pacific (HAIAP), affirmed  that…The review of the Global Action Plan for Antimicrobial Resistance at the upcoming (23-28 May 2016) WHA must consider the following: 1) More attention has to be focussed on public health measures that promote conservation and restoring of existing AB effectiveness. The principles espoused at Alma Ata in the Declaration on Health For All chart the path and apply to tackling ABR. Improvements in water and sanitation cannot be overlooked as important components of the primary health care (PHC) approach; 2) Other approaches to infection control and treatment are necessary to retain the effectiveness of current and emerging AB. These include vaccines (human and animal), diagnostic technologies and complementary and alternative technologies such as bacteriophages. Sub-therapeutic use of antibiotics in animal farming and agriculture must be phased out; 3) New AB while important must be affordable and accessible in LMICs. They must be available to the poorest of the poor. Their availability only in high income countries will not help the global response…
And this occurs at a time when, as argued by Meri Koivusalo, Senior Researcher on Health Policy at National Institute for Health and Welfare, Helsinki… While European citizens have been asked to trust on Commission and Member States to negotiate agreements which will not compromise health systems and social security, the reality so far falls short of this aim. In this paper the focus is on general textual parts where responsibility is mostly with Commission. Unfortunately what is promised has not been delivered and there remains substantial room for improvement. European Commission has also some explanation to do in terms of why European Unions' own proposals have compromised so much in the sensitive areas of health services and social security… 
From a complementary perspective, Ted Schrecker, professor of Global Health Policy, and Clare Bambra, professor of Public Health Geography, Durham University, England maintained that… Conditionalities attached to loans from the World Bank and IMF were among the key negative influences  on health and its social determinants between 1980 and 2000 in many of the more than 75 low- and middle-income countries in which they were applied. Best available evidence suggests that this 'neoliberal epidemics' era is not over. In the future, neoliberalism is likely to reflect the erosion of territorial divisions between core and periphery, or the global North and the global South, in the world economy…
To the point, Claudio Schuftan, People's Health Movement-PHM, provided a lot of forward-looking reflections stressing that…Globalization creates wealth for the few and depresses local wages and conditions of employment for the many. Globalization has brought about a shift in power: the nation state has weakened and there is a reduction in social accountability. This makes sovereign states row rather than steer in the process of development, i.e. if countries do not intensely participate in this paradigm set by the North, they are "out". As a consequence, the poor countries' very right to development is threatened by this unrelenting liberalization/globalization process. Globalization has put the fate of those many in the hands of large corporations. Although the corporocracy (or corporarchy of Robin Sharp) very well knows the negative effects of Globalization, few of them are committed to change. They tend to ignore the root causes of the social problems they see as patently as everyone else, but seldom address the negative social impacts of their activities. Since they lack the openness and transparency required, they pay only lip service to change and seldom change their practices (or change them in very marginal ways)…
On a complementary wavelength, the article by Laura LeMoon, Disease Research & Intervention Specialist at King Co. Public Health Seattle USA, emphasized that …human trafficking activists want nothing to do with a sex worker's rights based approach as they believe the existence of prostitution is to blame for the plight of forced labor, and sex worker's want nothing to do with trafficking activists out of a need to distance themselves from anti-trafficking activists (at times) very punitive movement….these two realities are often dealt with by policy makers and activists alike as being mutually exclusive, when they are in fact, not…
On her part, Raffaella Ravinetto, Antwerp Institute of Tropical Medicine, pointed out that…The WHO and ICH (International Conference for Harmonization) GCP codes have not been updated since 1995 and 1996 respectively. Currently, a partial revision of the ICH GCP code is ongoing, but the update process does not seem sufficiently inclusive. If GCP codes are meant to set standards pertinent and applicable at global level, then a more comprehensive revision is needed, characterized by more transparency and more inclusiveness together with adequate representation of researchers, sponsors, regulators and ethical reviewers from LMICs…
Meanwhile, Fifa Rahman Policy Consultant at Malaysian AIDS Council, stressed that…Biologics is the future of medicines, and PhRMA is preparing for the next wave of IP to suit the changing medicines landscape….that it is based on the idea that maximalist IP is needed to drive innovation of new medicines.  Unfortunately, most of the public health exceptions interred in today's trade agreements are… difficult for governments to employ in protection of their public health policies. This is because these exceptions require that the public health measures in question be 'not more trade restrictive than necessary' or that they are not disguised barriers to trade. The assertion that trade as is does not trump public health is disingenuous and the new biologics market exclusivity provisions indicate a new and perilous trend… to delay entry of biosimilars into the market… 
Relevantly, PEAH posted a comment by Chase Perfect, (MA, MsPH) Access to Medicines Policy Officer, HIV/HCV Drug Affordability Project Coalition Plus, and Fifa Rahman on a recent article 'A Dose of the TPP's Medicine – Why U.S. Trade Deals Havent Exported U.S. Drug Prices' authored by Thomas J. Bollyky, Senior Fellow for Global Health, Economics, and Development at the U.S. Council on Foreign Relations.
To the point, Roberto De Vogli, School of Medicine, Department of Public Health Sciences, University of California, Davis, maintained that…The recognition that the Transatlantic Trade and Investment Partnership, or TTIP, prioritized the "right to profit" of transnational corporations over the "right to health" of citizens deeply affected people's sense of justice. It is exactly for this reason that it triggered such widespread civic protest that has been decisive in stopping the fast-track approval of the TTIP…
In this context, the article by Mohga Kamal-Yanni, Senior Health and HIV Policy Advisor, Oxfam GB, Editor 'Global Health Check', remarked that…The report by the United Nations (UN) High-Level Panel (HLP) on Access to Medicines went public on 14 September. Concerted efforts are now needed for the UN system and member states to adopt and implement the HLP recommendations. Otherwise the report will simply end up gathering dust on some shelves in a UN office…
Under these circumstances, the article by Iris Borowy, professor of History at Shanghai University, College of Liberal Arts, tackled the challenges to global health from a multi-pronged, entwining perspective. She alerted that… A full assessment of the SDGs, let alone of their implementation, will not be possible for some time. What is clear enough is that they differ from the MDGs and from most development efforts of the last decades in two important aspects: 1) They approach development as a global activity, involving all countries, as opposed to an area defined by deficiencies in low-income countries in the Global South; 2) They address numerous aspects where developmental improvements have been promised before but whose ongoing trends are uncertain or downright negative, such as climate change, global arms expenditures, deforestation, desertification, waste production or road traffic deaths…
From a different viewpoint, the article by Jin Hee Kim, Dalla Lana School of Public Health, University of Toronto, Michael Schwandt, College of Medicine, University of Saskatchewan, and Lawrence C. Loh, Dalla Lana School of Public Health, University of Toronto and Director of Programs at The 53rd Week Ltd, analyzed …four key areas of public health and preventive medicine practice portrayed by the film 'Contagion': infectious disease transmission dynamics, the role of public health physicians, the interface between clinical practice and public health, and the role of social media in health promotion. The findings presented here promote an understanding of how the film represents these topics and illustrates the potential benefits to public health as a discipline arising from popular media depictions…
Last but not least, the piece by Corie Leifer, Project and Department Assistant at Phillips-Medisize, presented  itself as…an exploration of some possible answers to the confounding question why do some American citizens not support universal health care, including some misconceptions and interesting opinions. As such, it will not explore health care as a right or pros and cons of universal health care. Rather, its scope is limited to expressing reasons given by a few people for not supporting universal health care in the United States of America…
As an useful addition to the articles featured here, PEAH was pleased to post an interview with Dr. Sumedha Kushwaha and Dr. Manasvi Bawa Behl, as the General Secretary/Founder and the President of ATTAC – Aim to Terminate Tobacco and Cancer – Society. 
PEAH also interviewed Christiane Fischer as the founder and medical managing director at MEZIS.
The contributions highlighted above add to PEAH internal articles published throughout the year. Find below the relevant links:
•Secondhand Smoke in Lawless Japan
•What Ebola has Taught Us to Counter Mismanagement of Epidemic Outbreaks
•Female Genital Mutilation in Nigeria: is it over?
•Illegal Migrant Status and the Littleness of the European Health System
•Gaza Strip: the Press of War on People's Health
•Rio de Janeiro Olympic Games: Mixed Blessing in Badly Running Country
•Streamlining R&D Core Areas for Global Health Reporting
•International Pressure on India's Drug Industry: The Hide-and-Seek Game of Modi's Administration
•Access to Medicines Report, Green Light to Action
•Kenya in a Bad Shape about Open Defecation Free Goal
•WHO Makes Headway in Hepatitis C Treatment Access Campaign
•Domestic Policies for Trade to Uphold the Right to Health
—————————————————————————
*Daniele Dionisio is a member of the European Parliament Working Group on Innovation, Access to Medicines and Poverty-Related Diseases. He is an advisor for "Medicines for the Developing Countries" for the Italian Society for Infectious and Tropical Diseases (SIMIT), and former director of the Infectious Disease Division at the Pistoia City Hospital (Italy). Dionisio is Head of the research project  PEAH – Policies for Equitable Access to Health. He may be reached at d.dionisio@tiscali.it  https://twitter.com/DanieleDionisio