Donor countries (the US in particular) continue to push WHO towards working with industry through 'multi‐stakeholder partnerships', rather than giving WHO the chance to implement regulatory and fiscal strategies that could make a real difference. (David Legge) Moreover, bilateral donors (and big philanthropies) demand WHO provides data according to their particular interests. Therefore, the types of data produced by WHO (and other UN agencies) are greatly influenced by a donor mandate that goes beyond the simple compilation of country-reported statistics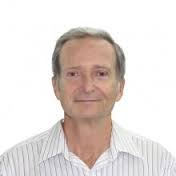 By Claudio Schuftan*
People's Health Movement – PHM
Substantive Work of WHO, particularly in  Relation to Health Systems Development, Should Counter the Privatization Agenda, but Does It?
Donor countries (the US in particular) continue to push WHO towards working with industry through 'multi‐stakeholder partnerships', rather than giving WHO the chance to implement regulatory and fiscal strategies that could make a real difference. (David Legge) Moreover, bilateral donors (and big philanthropies) demand WHO provides data according to their particular interests. Therefore, the types of data produced by WHO (and other UN agencies) are greatly influenced by a donor mandate that goes beyond the simple compilation of country-reported statistics. We know that donors seek to add value primarily through providing technical interventions (and not right to health or social determinants, for instance). So, here we are clearly faced with a biased stumbling block?* (Elizabeth Pisani, Maarten Kok)
*: Consider: While economics is not WHO's core expertise, the impact of poverty and income maldistribution on population health clearly justifies WHO working with other agencies within or outside the UN system to focus much more attention on these questions of disparity.
Things being the way they are right now, it is difficult to make sense of the shrinking scope of WHO's role in global health governance, partly because of the ambiguity of the slogans about 'stakeholders' and the fait-accompli of 'multistakeholder platforms' and 'public-private partnerships' now used profusely. The continued use of the term 'stakeholders' (and the bundling together of public interest civil society organizations with international NGOs, private sector enterprises and philanthropies under the term 'non-state actors') appears to endow all of these private 'stakeholders' with having the right to have a 'seat at the table', with only the tobacco and arms industries declared off limits. Such 'sitting rights' sharply jeopardize the human rights enshrined in the various human rights (HR) instruments that address the rights of real people –the right to health prominently included.** (D. Legge)
**: It is important to note that the treatment of WHO by the rich countries is part of a wider onslaught on the UN system generally. The whole UN system is held hostage to short-term, unpredictable, tightly earmarked donor funding. The same strategies of control have been applied across the UN system generally through: freezing of countries' assessed contributions, tightly earmarking voluntary contributions, and creating dependence on private philanthropy, as well as periodic withholding of assessed contributions and applying continued pressure to adopt the multi‐stakeholder partnership model of program design and implementation that, as said, gives global corporations an undeserved 'seat at the table'.
The Reform of WHO, aimed at realizing the vision of its Constitution, will require a global mobilization around the urgently needed democratization of global health governance; and this is not separate from, but part of, a global mobilization for HR and greater equity. Why? Because to claim that global health governance is somehow independent of global economic and political governance, is simply absurd. Nonetheless, such claims, still voiced by many, play an important political role for them in that they help to obscure the vested interests and power relations at play in the constraining (shackling) of WHO. (D. Legge)
Is WHO tinkering with a bureaucratic model inherited from the postwar era?
WHO actually seems strangely detached from the broader political turmoil unfolding around the world. Globalization has created new collective health needs that cross old spatial, temporal and political boundaries. In response, we need global health governance institutions that represent the many, not the few; are sufficiently agile to act effectively in a fast-paced world, on top of being capable of bringing together the best ideas and boundary-shattering knowledge available. (Kelley Lee)
WHO may point to its 193 member states and claim to be universally representative, but it is far from politically inclusive. Like the political alienation felt by millions around the world, many members of the global health community have turned elsewhere to move issues forward and get things done. What we see is a steady decline of WHO, clinging furiously to obsolete political institutions and bureaucratic models, yet kept alive by member states as an essential public institution. This decline is not because WHO is not needed, but because it has not adapted to and is not publicly financed for a changing world; it is not the WHO that we need today. (K. Lee)
Political innovation must become a fundamental part of the process of WHO reform. Think: How might virtual and interactive town halls improve communication between global health policy-makers and the constituencies they serve? How might the closed world of global policy-making be opened up and strengthened through virtual public consultations, feedback systems and monitoring systems –all of them also aiming at reforming WHO? How might the concept of global citizenship become institutionalized within our global health institutions, especially WHO? (K. Lee)
Prescribing "LEGO models'?
Otherwise, in the first decade of the new millennium, donors have pushed for increases in development assistance for health, yes, but in particular for medicines. This has clearly contributed to the re-legitimation of the 'free trade agenda' in health and has strengthened intellectual property (patents) protection regimes with their well-known negative consequences. Furthermore, in that development assistance, the mantra they preach to recipient countries is the one called 'realistic costing of outputs' that prescribes a LEGO model of program implementation, i.e., with each program comprising a set of planned outputs each of which comprises a known number of prescribed activities all of which have known costs. This approach leaves little, if any, room for flexibly managing complexity in planning and carrying out program implementation.*** (D. Legge)
***: WHO is made wary of prolonged project implementation processes, in part because they disrupts the 'production schedule' demanded by its paymasters. (Elizabeth Pisani, Maarten Kok)
What is missing from the whole discourse is carrying out a robust analysis of the root causes of the preventable global disease burden. Only this will provide clearer criteria regarding which 'stakeholders' (duty bearers in the proper HR lingo) are part of the problem and which are part of the solution –and therefore which of them can be trusted to have a seat at the table. Human rights principles provide such criteria and so does the WHO report on Social (and political) Determinants of Health of 2008.****            (D. Legge)
****: The importance of non-medical factors is largely recognized as being a key predictor of health. In 2008, the WHO Committee on Social Determinants of Health stated: "Social injustice is killing people on a grand scale and constitutes a greater threat to public health than a lack of doctors, medicines or health care services". The general conditions under which people live and work thus have a major impact on health outcomes. These social determinants of health further comprise, among other, the structural determinants of socioeconomic development, working conditions, education, housing, sex and high-risk behavior… What this implies is that health care is just one of the factors to influence health and can, therefore, only be considered part of the solution. (Koen Detavernier)
The influence/control of donors over ministries of health in the South is nowhere more evident than in having kept any possibility of these ministries focusing on the human rights based approach in their agenda beyond mere lip service. Instead ministry officials keep pushing the newest slogans such as 'universal health coverage', 'development assistance 'and public-private partnerships' that, in essence, are part of a common agenda consistent with the program of the 1% richest. They thus speak for the priorities of the 1% perhaps not realizing that they do so from within a worldview that accepts as natural and unchanging the global inequalities, the environmental degradation and the beneficence of private enterprise. (D. Legge)
———————————-
* article originally published in The Social Medicine Portal, February 11th, 2017
http://www.socialmedicine.org/2017/02/11/human-rights/substantive-work-particularly-relation-health-systems-development-counter-privatization-agenda/
Claudio Schuftan, M.D. (pediatrics and international health) was born in Chile and is currently based in Ho Chi Minh City, Vietnam where he works as a freelance consultant in public health and nutrition.
He is an Adjunct Associate Professor in the Department of International Health, Tulane School of Public Health, New Orleans, LA. He received his medical degree from the Universidad de Chile, Santiago, in 1970 and completed his residency in Pediatrics and Nutrition in the Faculty of Medicine at the same university in 1973. He also studied nutrition and nutrition planning at the Massachusetts Institute of Technology (MIT) in Cambridge, MA in 1975. Dr. Schuftan is the author of 2 books, several book chapters and over fifty five scholarly papers published in refereed journals plus over three hundred other assorted publications such as numerous training materials and manuals developed for PHC, food/nutrition activities and human rights in different countries . Since 1976, Dr. Schuftan has carried out over one hundred consulting assignments 50 countries in Africa, Asia, Latin America and the Caribbean. He has worked for UNICEF, WFP, the EU, the ADB, the UNU, , WHO, IFAD, Sida, FINNIDA, the Peace Corps, FAO, CIDA, the WCC (Geneva) and several international NGOs. His positions have included serving as Long Term Adviser to the PHC Unit of the Ministry of Health (MOH) in Hanoi, Vietnam under a Sida Project (1995-97); Senior Adviser to the Dept. of Planning, MOH, Nairobi from 1988-93; and Resident Consultant in Food and Nutrition to the Ministry of Economic Affairs and Planning, Yaounde, Cameroon (1981). He is fluent in five major languages. He is currently an active member (cschuftan@phmovement.org) of he Steering Group of the People's Health Movement and coordinated PHM's global right to health campaign for 5 years.