Breaking News Links, as part of the research project PEAH (Policies for Equitable Access to Health), aim to focus on the latest challenges by trade and governments rules to equitable access to health in resource-limited settings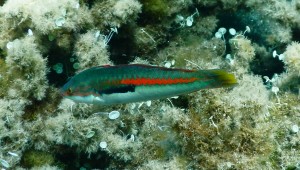 Breaking News: Link 226
Balancing Act: Tricky Times for Community Foundations in the Age of Trump 
With Obamacare Under Fire, What is America's Top Healthcare Funder Thinking? 
The Future Of Medicaid: When Improving Upon The Wheel, Start With Something Round 
21st Century Cures Act Lowers Confidence In FDA-Approved Drugs And Devices 
How will Trump's presidency position the US in the world? 
Money has been flowing out of developing countries for over a decade: UN report  
ICA© Summer School on Integrated Care takes place in Wolfson College, Oxford 
Special Report: WHO Board Sets Review Of 10-Year Effort To Boost Medicines Access, Affordability 
Hepatitis C Patent Challenges In India, Argentina To Allow Generic Production 
Flawed patents on hepatitis C drugs latest to be challenged in global push for access 
WTO Trade Policy Review: Members question the United States on compulsory licensing, Bayh-Dole, UNHLP & Section 337 
What Three Decades Of Pandemic Threats Can Teach Us About The Future 
Ushering in an Era Where No Group Who Wants to Be Treated Should Be Excluded 
Biomarker-Defined Subsets of Common Diseases: Policy and Economic Implications of Orphan Drug Act Coverage 
Taxes and Subsidies for Improving Diet and Population Health in Australia: A Cost-Effectiveness Modelling Study 
Nine countries commit to halve maternal and newborn deaths in health facilities 
Famine: what does it really mean and how do aid workers treat it? 
Q&A: Emmy Simmons, author of 'Recurring Storms' report, on food insecurity and political instability 
World Bank: Land Rights Key to Fixing Africa's Crowded, Costly Cities  
How the C-suite is reaching for Global Goals 
Could these five innovations help solve the global water crisis? 
EU Commission: Environment Country reports and common challenges 
Trump's wall puts wildlife at risk 
UN kicks off preparations for upcoming summit on oceans, launches voluntary commitment website 
Pressure mounts on India to tackle air pollution that now rivals China's  
Iona Heath: the real value of a person 
Violence against women and girls: enough is enough 
When Cost-Effectiveness Turns into Crime – The Death of Vulnerable Populations (94+ Psychiatric Patients) in South Africa