Breaking News Links, as part of the research project PEAH (Policies for Equitable Access to Health), aim to focus on the latest challenges by trade and governments rules to equitable access to health in resource-limited settings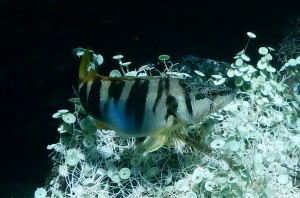 Breaking News Health: Link 229
8 reasons why Oxfam supports the International Women's Strike on the 8th March 
How the legal system is failing to protect women and girls from sexual violence 
Over 100 Years Later, International Women's Day Is Still About Labor 
Economically empowering women is 'macrocritical' — IMF chief Christine Lagarde 
Time for a disruptive financing model for the Global Fund? 
The Immigration Ban And The Physician Workforce 
Examining The House Republican ACA Repeal And Replace Legislation 
ACA Repeal Would Mean Massive Cuts To Public Health, Leaving Cities And States At Risk 
The Social Costs Of Repealing The ACA 
8 March 2017 – Human Rights Council's Access to Medicines panel set to discuss Report of UN HLP 
Main Recommendations Of UN High-Level Panel On Access To Medicines Presented At WTO 
MSF statement at Human Rights Council panel discussion on the UN Secretary-General's High-Level Panel on Access to Medicines 
R&D Costs For Pharmaceutical Companies Do Not Explain Elevated US Drug Prices  
Gilead exec lashes out at PBMs, points to hidden role in drug price increases 
David vs. Goliath? Maybe. But This Funder is Determined to Fight Big Pharma 
An antibiotic's journey from marketing authorization to use, Norway 
Medicines for children: flexible solid oral formulations 
How universal is coverage and access to diagnosis and treatment for Chagas disease in Colombia? A health systems analysis 
R&D Status February 2017: DNDi Chagas disease programme 
Malaria parasites make human hosts attract mosquitoes 
National polio immunization campaign reaches five million children in Yemen as conflict intensifies 
From Animosity to Murder: the Spectrum of Workplace Violence against Physicians
Famine warning signs were clear – so why are 20 million lives now at risk? 
WHO chief: Air pollution link to 600,000 deaths in children 
What does air pollution do to our bodies? 
Unitary patent expected this year, despite Brexit 
CSO recommendations on the PSI reform 
Rete Sostenibilità e Salute: Manifesto per la creazione di un fronte comune per la difesa del Sistema Sanitario Nazionale