The Research Fairness Initiative (RFI) responds to the increasing understanding of the importance of partnerships and SDG 17 by ensuring that institutions around the world can have access to an evidence-base on how to create and maintain fair, trustworthy and equitable partnerships in research and innovation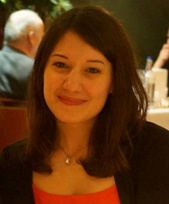 By Lauranne Botti, Manager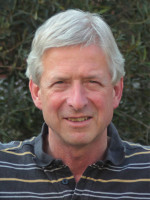 and Carel Ijsselmuiden, Executive Director
COHRED's Research Fairness Initiative (RFI)
The Council on Health Research for Development-COHRED Group Geneva, Switzerland
Creating and Maintaining Fair, Trustworthy and Sustainable Research Collaborations
The recognition of the benefits that international research and innovation collaborations bring to sustainable development, especially for low- and middle-income countries, is becoming more widely recognized. The UK Department for International Development (DFID) have recently increased expenditure on research, making it clear that there is a growing concern and intention to provide means for capacity building through research collaborations.[1] In addition, the positive impacts brought on by collaborations are emphasized by the fact that Goal 17 of the UN Sustainable Development Goals (SDGs) is on Partnerships, encouraging the creation of inclusive collaborations where partners share goals, values and principles.[2] SDG 17 is a direct result of international development aid reaching new heights – in 2014, a total of $135.2 billion was spent on international cooperation for development, setting a historical record.[3]
The Research Fairness Initiative (RFI) responds to the increasing understanding of the importance of partnerships and SDG 17 by ensuring that institutions around the world can have access to an evidence-base on how to create and maintain fair, trustworthy and equitable partnerships in research and innovation.
What is the RFI?
The RFI is a reporting mechanism for research programmes, institutions and nations that fosters the use and compliance with existing best practice guidelines. As a global learning platform, the RFI will raise awareness of the tools and information that stimulates the development of fair, sustainable research systems and institutional policies and practices. The RFI was conceptualized by the Council on Health Research for Development (COHRED) and was developed in global collaboration with institutions of various sectors since 2015.
How does the RFI create and maintain fair research collaborations?
The RFI raises awareness on many documents and guides that stand as best practice standards, such as the Commission for Research Partnerships with Developing Countries' (KFPE) Guide for Transboundary Research Partnerships.[4] The tool implements these standards by encouraging institutions to report on 15 guidelines that inspire fairness, research competitiveness, partner efficiency and guides RFI Reporting Organisations (RROs) to adopt these principles within their institutional policies and practices for sustainable development.[5] The RFI also benefits its member organisations by acting as a global learning platform, leading institutions to address obstacles that can be encountered while collaborating with other partners, such as addressing capacity building, ethics standards, transparency in financial systems and fair sharing of benefits, costs and outcomes.
Who is adopting the RFI?
The RFI is in its implementation stage and is ready to engage with institutions around the world. Several institutions from government ministries, national research centres, universities, donors and businesses from Austria, Brazil, Colombia, Costa Rica, Germany, Kenya, the Philippines, Senegal, South Africa and Spain, for example, have demonstrated clear interest to implement the RFI in its first year.
The Initiative has also received a significant amount of support and backing by CAAST-Net Plus,[6] a European Union-funded project that is a network of 26 organisations, which enhances European Union and Sub-Saharan African research and innovation collaborations. As a result, the potential adoption of the RFI as a grant-assessing tool for the EU for the food security and sustainable agriculture sector is being discussed, largely expanding the reach of the global tool to areas other than the Health field. Though the tool was originally created and shaped to address issues encountered in research collaborations for health, the RFI guidelines effectively apply to international partnerships from all research and innovation sectors.
As one can see, the interest and uptake of the RFI is growing in 2017 at a time when togetherness and shared perspectives, principles and goals are more crucial to secure joint forces for sustainable development between civil society, governments and the scientific community. Successful international collaborations are central to generating high quality research, high-level competitiveness and capacity building in low- and middle-income countries.[7] All in all, the RFI is a timely intervention that will provide guidance as a key source to understand, access and put into practice standards addressing fairness, trust and sustainability in research partnerships as an innovative compliance tool that provides solutions to problems that are found in collaborations from all areas of the globe.
References
[1] Overseas Development Institute (2005). North-South Research Partnerships: A Guidance Note on the Partnering Process. Available at: https://assets.publishing.service.gov.uk/media/57a08c93ed915d3cfd001492/R8451ODI_North-SouthPartnerships_GuidanceNote.pdf (Accessed: 7 March 2017).
[2] United Nations Sustainable Development Goals (2015) Global partnerships – United Nations sustainable development. Available at: http://www.un.org/sustainabledevelopment/globalpartnerships/.
[3] ibid
[4] Swiss Commission for Research Partnerships with Developing Countries (KFPE) (2012). A Guide for Transboundary Research Partnerships: 11 Principles, 7 Questions. Available at: http://www.naturalsciences.ch/uuid/564b67b9-c39d-5184-9a94-e0b129244761?r=20161005181841_1475030362_3898d31d-7a25-55d7-8208-d9cbeada1d05.
[5] Research Fairness Initiative (2017). 'RFI evidence-base.' Available at: http://rfi.cohred.org/evidence-base/.
[6] CAAST-Net Plus: https://caast-net-plus.org/
[7] Nature (2015). 'Nature Index 2015: Collaborations.' Nature. Vol 527, Issue No. 7577 (November 12, 2015). Macmillan Publishers: London.