The essence of the Uganda's Narcotic Drugs and Psychotropic Substances (Control) Act (NDPSA) is to treat people who use and inject drugs (PWUIDs) as criminals who need to be locked up instead of viewing them as human being in need of assistance. The criminalisation of drug use has had the effect of limiting the range of medical  intervention available and accessible to PWUIDs in both private and public facilities. There is no comprehensive facility for the provision of public health services to PWUIDs. There is also no treatment available within Uganda for people who are on drugs and need critical and urgent medical attention like opioid substitution therapy. And there is a direct link between the criminalisation of drug use and HIV/AIDS as well as mental health challenges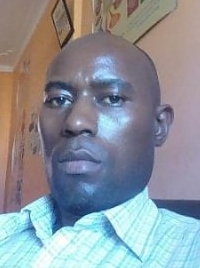 By Muhwezi Edward
Harm Reduction Counselor, Uganda Harm Reduction Network
The Uganda's "Narcotic Drugs and Psychotropic Substances (Control) Act" and how it impacts on Public Health and Human Rights
The criminalisation of the use of drugs is barely a Ugandan affair. It is part of an internationalised system that regards drug use as dangerous and which is willing to suppress it using all means and more so the law. Although States began with a much more relaxed approach towards drugs, they later started looking at drug use through the lenses of race and immigration, and after the first world war, undertook international commitments to fight drug use. This has resulted into today's 'war on drugs' with all its negative effects especially on the individuals who use drugs.
Uganda started criminalising drug use following this international trend and with the enactment of the Narcotic Drugs and Psychotropic Substances (Control) Act (NDPSA) has made strides towards being part of this global movement to suppress the use of drugs. The NDPSA came into force in 2016.
The NDPSA, has a decided penal focus and does not prioritise the welfare of persons who use drugs. One of the primary aims of the Act is to give effect to punitive international conventions. Along with the criminalisation of trafficking in narcotics drugs and psychotropic substances, the Act also criminalises the possession of these drugs and prescribes heavy penalties such as a fine of Ugx 10,000,000 (approx. USD 3,000) or three times the market value of the drug, whichever is greater, or imprisonment of a minimum of ten years or both such a fine and imprisonment. The Act also criminalises acts associated with narcotic drugs such as possession of any pipe or utensil for the illicit use of such drugs; 'recruiting' or 'promoting' the smoking, inhaling, sniffing or other use of such substances and owning, occupying or being 'concerned in the management' of any premises used for the cultivation, sale or manufacture of such substances.
The Act makes a measure of provision for the welfare of People Who Use and Inject Drugs (PWUIDs) by empowering the Minister of Health to establish 'rehabilitation centers' aimed at providing 'care, treatment and rehabilitation of persons addicted to narcotic drugs or psychotropic substances'. The Minister is also empowered to appoint an 'Advisory Committee for the Rehabilitation of Narcotic Addicts' in order to advise the Minister on matters relating to the administration of the centers and the 'care, treatment and rehabilitation of drug addicts'. The Act furthermore provides that a person may be committed to spend a part of their period of imprisonment in such a rehabilitation centre upon  conviction of an offence under the Act.
Despite these seemingly progressive provisions, the mechanism for 'rehabilitation' contemplated under the Act can only be accessed after one has been convicted and sentenced. Since the time spent in the 'center' is considered as part of one's custodial sentence, it is feared that the provision may have the direct and adverse effect of triggering custodial sentences where fines would otherwise have been imposed. The fact that the envisioned Advisory Committee' membership does not provide for participation or inclusion of PWUIDs is also viewed as problematic.
Overall, the NDPSAi  conflates support for PWUIDs with the criminal law and even the limited health services provided under such a framework are rendered meaningless and effectively inaccessible. It also leaves the judicial officer with broad and unqualified power to determine which PWUIDs access treatment and who does not, which severely undermines not only the agency and autonomy of such persons but also their rights to health and, ultimately, to life. The essence of the Act is to treat PWUIDs as criminals who need to be locked up instead of viewing them as human being in need of assistance.
The criminalisation of drug use has had the effect of limiting the range of medical  intervention available and accessible to PWUIDs in both private and public facilities. There   is no comprehensive facility for the provision of public health services to PWUIDs. There is also no treatment available within Uganda for people who are on drugs and need critical and urgent medical attention like Opioid Substitution Therapy (OST). The emphasis on criminal approaches to drug use has discouraged many PWUIDs from seeking even those medical services which might be available in the public and private health systems. This is because of the way they are treated by medical professionals and the threat of being taken to court to answer charges related to their drug use upon their recovery.
There is a direct link between the criminalisation of drug use and HIV/AIDS as well as mental health challenges. This is so because the criminalisation of drug-use makes it less likely for PWUIDs to be offered information and services in relation to needle-sharing, which increases transmission of HIV among injecting drug users in particular. Furthermore, the social stigma created in large part by the criminal approach to drug use has further entrenched the isolation and related suffering and depression of PWUIDs.
Owing to criminalization of drug use, the police and other law enforcement agencies use a whole range of legal provisions, even beyond those provisions which have a direct link to drug prohibition, to harass, intimidate, blackmail and extort money from PWUIDs. Laws most frequently used in this respect are offences under the Penal Code including 'being a common nuisance'; 'being idle and disorderly'; 'being a rogue and vagabond'; and carrying on offensive trades.
Criminalisation of drug use is found to cause social stigma and related socio-economic consequences for PWUIDs who have been convicted and imprisoned or who have even just been arrested and detained. They face disruptions in their family lives and education as well as the loss of employment and decreased chances of obtaining employment. An indirect consequence of the criminalisation of drug use is that, when incarcerated, PWUIDs are  often exposed to a wider range of drug use.
In considering the overall effect of criminalisation of drug use, it is suggested that any regulation of drug use should not involve a direct or indirect violation of the rights to life and health of persons who use drug. It is suggested that the principle of 'harm reduction' should be embraced in order to reduce the negative consequences associated with drug use. Uganda is in need of the adoption of a nation-wide harm reduction policy which would create an enabling legal environment for PWUIDs to access health services relevant for them to enjoy the highest attainable standard of physical and mental health; and would also involve increased state funding to support the legal and public health needs of the PWUIDs.
———————————————–
i Narcotic Drugs and Psychotropic Substances (Control) Act, 2015
References
"The Narcotics Drugs and Psychotropic Substances (Control) Act 2015 and the Legal Regulation of Drug Use in Uganda" report by HRAPF & UHRN.