Health Breaking News Links, as part of the research project PEAH (Policies for Equitable Access to Health), aim to focus on the latest challenges by trade and governments rules to equitable access to health in resource-limited settings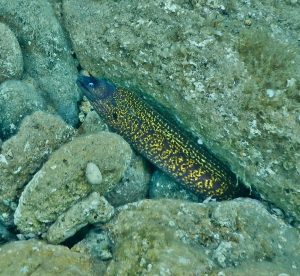 Health Breaking News: Link 242
The creeping privatisation of healthcare: problematic EU policies and the corporate lobby push 
The new European Consensus on Development – EU and Member States sign joint strategy to eradicate poverty 
EU signs new consensus on development amid NGO outcry 
European Parliament Working Group on Innovation, Access to Medicines and Poverty-related Diseases 
Childers appointed Chair of Working Group on Access to Medicines & Poverty Related Diseases
Where Does WHO Get Its Economic Advice? 
WHO report: Ten years in public health 2007-2017 
'The Unacceptable Inequity of Orphan Drugs Access in Europe: a Call for Urgent Policy Change' by Katherine Eve Young and Mondher Toumi
Kaiser Health News: The Orphan Drug Machine 
Digital technologies to support End TB Strategy implementation 
'Resistance to Isoniazide, Pyrazinamide and Fluoroquinolones in Patients with Tuberculosis' by Matteo Zignol and Mario Raviglione 
WHO updates Essential Medicines List with new advice on use of antibiotics, and adds medicines for hepatitis C, HIV, tuberculosis and cancer 
(Statement) The Medicines Patent Pool on the Inclusion of its Licensed Antiretrovirals on the World Health Organization's New Essential Medicines List 
MPP Report : PRIORITIZATION OF HIV AND HEPATITIS C MEDICINES FOR INLICENSING BY THE MEDICINES PATENT POOL 
Press note: Child-friendly formulation of WHO-recommended HIV treatment now approved by the CDSCO 
'The Promise of PrEP for HIV Prevention' by Marieke Bak 
Tobacco control: Developing an innovative and effective global strategy 
This Intervention Helps Underserved Women Access Needed Postpartum Care 
UNPO newsletter, May 2017 edition 
Videos of all the statements made by MMI/PHM during the last World Health Assembly
How will we know if the SDGs are having any impact? 
UN WFP, FAO chiefs unite to lobby for famine relief 
Burden faced by Africa's small farmers masked by focus on migration and poverty 
Indigenous and environmental rights under attack in Brazil, UN rights experts warn 
'The Venezuelan Powder Keg Floods in the Neighboring Countries' by Pietro Dionisio  
Bloomberg delivers U.S. pledge to continue Paris climate goals to U.N. 
There is a silver lining to Trump's Disasterous Decision to Pull out of the Paris Agreement 
With Ocean Ecosystems Facing "Total Annihilation," Where Should Funders Be Focused?  
World Environment Day: a good time to reflect on unintended consequences 
Failure to warn: Hundreds died while taking an arthritis drug, but nobody alerted patients