Health Breaking News Links, as part of the research project PEAH (Policies for Equitable Access to Health), aim to focus on the latest challenges by trade and governments rules to equitable access to health in resource-limited settings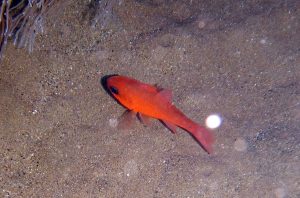 Health Breaking News: Link 256
The economic argument against protectionism 
Alternative Financing Strategies to Boost Small Businesses in Africa 
Public-Private Partnerships: Defusing the ticking time bomb 
The right to health and safe abortion in Latin America: still a long way to go 
Most countries lagging on  health SDGs 
Strategic procurement and international collaboration to improve access to medicines 
New MPP-Gilead License For HIV Treatment 
WIPO, Pharma Join Forces To Set Up Database For Medicine Procurers 
California Takes On Drug Pricing: Real Progress Or Illusion? 
Quality Of Medicines A Key Focus Of Antimicrobial Resistance Fight 
WHO Official On AMR: Poor Quality Medicines Entering At "Last Mile" To Patient 
Communicating science-based messages on vaccines 
A Fair Shot for Vaccine Affordability: Understanding and addressing the effects of patents on access to newer vaccines 
Infographic: World Rabies Day – Zero cases by 2030? 
First global pledge to end cholera by 2030 
Canadian Universities Not Contributing Enough To Neglected Health Needs, UAEM Report Says 
Countries urged to take tough action to prevent NCDs 
First Global Funding Pact Launched to Secure Indigenous Land Rights 
Tedros announces WHO senior leadership team 
UNPO Newsletter September 2017 edition 
Gender Equality and Women's Empowerment in the Arab Region: Where Do We Stand? 
New Ideas to Fight An Old Scourge: Funding Innovation Against Modern Slavery 
European Commission, UN agencies and governments to call for increased social protection for millions of people displaced by protracted crises 
Critical reflections on meaningful youth contributions to global health 
Food supply, nutrition and trade policy: reversal of an import ban on turkey tails 
Community Approaches To Improving Children's Health: Addressing Childhood Obesity And ACEs In Kentucky 
Big Chickens and McDonald's Burgers in the Global Spotlight 
Policy options for extending standardized tobacco packaging 
MEPs urge EU to ratchet up climate ambitions ahead of UN summits