Health Breaking News Links, as part of the research project PEAH (Policies for Equitable Access to Health), aim to focus on the latest challenges by trade and governments rules to equitable access to health in resource-limited settings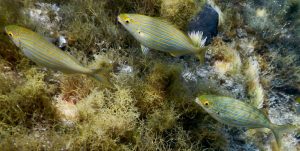 Health Breaking News: Link 274
Conference: New Evidence on Results-Based Funding for Global Health: Lessons Learned from the Salud Mesoamerica Initiative Wednesday, February 28, 2018 – 8:00am to Thursday, March 1, 2018 – 1:00pm, Washington D.C. 
The Two Faces of Middle East Economies 
Intellectual Property Regime Undermines Equity, Progress 
Do We Need A Global Body To Set Priorities For Diseases And Research? 
WHO: 2018 annual review of the Blueprint list of priority diseases 
Unitaid's annual report shows innovation at work to end epidemics 
Treating drug-resistant TB: "Some of our patients simply can't wait for clinical trials" 
Early safety and efficacy of the combination of bedaquiline and delamanid for the treatment of patients with drug-resistant tuberculosis in Armenia, India, and South Africa: a retrospective cohort study 
Individualized, supportive care key to positive childbirth experience, WHO says 
Trump Budget Would Slash Funding For Health, International Organisations
Budget, White Paper Provide Insight Into Trump Administration's Strategy On Drug Pricing 
KEI Reaction to the White House CEA Paper on Biopharmaceutical Pricing Home and Abroad 
Key Global Health Positions and Officials in the U.S. Government 
PhRMA and BIO request EU be added to USTR Watch List over review of incentives 
Drugs Don't Work If People Can't Afford Them: The High Price Of Tisagenlecleucel 
Health Spending Growth Is Accelerating; Prices Are In The Driver's Seat 
REACHING PARTS THAT OTHERS CAN'T? 
UWS-Oxfam Partnership Policy Forum Glasgow Thu 8 March 2018 09:30 – 15:00 GMT 
Oxfam announces reforms, due to meet UK aid chief after sexual misconduct scandal 
UK aid chief demands action on sexual misconduct 
CONCORD's reaction to reports of sexual exploitation and abuse by NGO staff 
Caring for the Carers: The Occupational Hazard of Being a Healthcare Professional in Nigeria 
How is EU money spent in Africa in response to migration – New Report 
EU lawmakers visit Bangladesh camps, call for more efforts to help Rohingyas 
The road to ending poverty runs through 31 severely off track countries 
15 countries and cities gathered to rethink education assessment systems — this is what we learned 
Promoting women's leadership in science and health 
Forgotten No More: A New Move to Protect Women in the Fashion Industry's Supply Chain 
Turkish Medical Association—detained for peace 
Portable tech for processing blood in the works 
Tiny pollutants intensify storms in the Amazon 
Germany mulls free public transport to quash air pollution menace