Health Breaking News Links, as part of the research project PEAH (Policies for Equitable Access to Health), aim to focus on the latest challenges by trade and governments rules to equitable access to health in resource-limited settings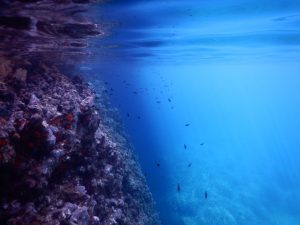 Health Breaking News: Link 275
Globalization, technology, and inequality: It's the policies, stupid 
The World Bank's Misleading Defense of the Doing Business Index 
The Oxfam scandal exposes an industry wide problem – what next? 
What role can community foundations play in achieving the SDGs? 
The Danger of Relying on External financing to Fund Health Projects 
A Knotty Problem: Turning Words into Action on Tied Aid 
Sub-Saharan Africa Fares Badly in 2017 Corruption Index 
Is Gates Gearing Up for a Fight Against Poverty at Home? 
If everyone lived sustainably, what would their lives be like?
For the Rural Poor of Peru, the Social Agenda is Far Away 
Leaving the poor behind: unsafe roadside medication and UHC in Cameroon 
UN warns of rising food insecurity across Africa 
Somalia's climate change refugees: forced off their land by drought, rural families face a precarious existence in Mogadishu 
Child Birth in West And Central Africa a 'Hidden Tragedy' – – UN 
This new effort aims to scale up maternal and newborn health innovations 
Can justice make poor women less vulnerable? 
Improving Women's Health: HIV, Contraception, Cervical Cancer and Schistosomiasis Thursday, March 15, 2018 The New York Academy of Sciences, 7 World Trade Center, 250 Greenwich St Fl 40, New York 
Adapt or Die: How Climate Funders Are Falling Short on a Key Challenge 
'Trump Forest' hits a million trees in bid to fight climate change 
As Cities Grapple With Mobility Revolution, 10 Principles Emerge to Guide Them 
Indian Pharma Industry Disputes US Industry IP Index
18 members of the House of Representatives call for compulsory license on patents for HCV treatments 
Prescription Drug Coupons: A One-Size-Fits-All Policy Approach Doesn't Fit The Evidence 
Lower Drug Costs: The Next Frontier For State Flexibility 
CARB-X Announces First Award Of 2018; Seeks Partners For Antibacterial Research 
CARB-X Announces 2018 Round Of Funding For Antibacterial Research 
WHO Names High-Profile Commission On Non-Communicable Diseases 
In India, little protection for a preventable cancer 
Index adopted to track NTD treatment in Africa 
Modern Sunni-Shia conflicts and their neglected tropical diseases 
The 2014–2015 Ebola virus disease outbreak and primary healthcare delivery in Liberia: Time-series analyses for 2010–2016