Health Breaking News Links, as part of the research project PEAH (Policies for Equitable Access to Health), aim to focus on the latest challenges by trade and governments rules to equitable access to health in resource-limited settings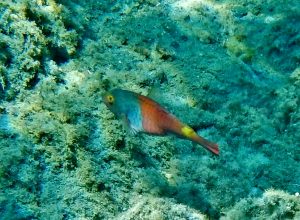 Health Breaking News: Link 280
EVENT: The humanitarian #MeToo moment – where do we go from here? 
Caring for the chronically ill in Bangladesh's Rohingya camps 
Aid and Migration: externalisation of Europe's responsibilities – New Report
Institutionalization Will Not Solve the U.S. Gun Problem 
US 'regressive' stance at CSW dominates UN's largest meeting on women  
TB, LAW, HUMAN RIGHTS AND GENDER EQUALITY 
Rehabilitation programme in Tajikistan builds towards universal health coverage 
Top Tanzanian Health Officials in Firing Line for Drug Delays 
Leading the charge against fake medicine, Africa's silent killer 
James Griffin, Dana-Farber Cancer Institute and Novartis failure to disclose NIH funding for patents on leukemia drug midostaurin (Trade name Rydapt)
Strengthening systems to prevent antimicrobial resistance: Results from the West Bank, Uganda, and Georgia Wednesday, March 28th, 9:00-10:00 am EST (Washington, D.C.) 
The fight against antibiotic resistance must not be confined to the rich world
USAID ASSIST Legacy Webinar Series 
Call for papers for new series in Harm Reduction Journal: The state of harm reduction in Eastern Europe and Central Asia 
PROGRAMME TO ELIMINATE HEPATITIS C IN GEORGIA NEEDS TO INCLUDE AN HIV TEST 
Scientists warn 90% of hepatitis B sufferers remain unaware of silent killer 
UNAIDS: All-staff update on 25th CROI (2018) 21 March 2018 
India's neglected tropical diseases 
Are the London Declaration's 2020 goals sufficient to control Chagas disease?: Modeling scenarios for the Yucatan Peninsula 
WHO:  "Wanted: Leaders for a TB-free world" 
Governments still not doing enough to scale up access to newer TB drugs 
Time for high-burden countries to lead the tuberculosis research agenda 
A Mighty Grant: With Modest Support, This Environmental Group Achieved Big Changes 
Does Deforestation Increase Malaria Prevalence? Evidence from Satellite Data and Health Surveys – Working Paper 480 
Foresters too silent on tech advances 
The Future of Public Development Banks: questions and answers from the webinar 
Ethiopia's HRH Strategy: Will the 'flooding' strategy go down the drain? 
African Leaders Launch Continental Free Trade Area 
Africa free-trade treaty now set for Parliament approval 
Conflicts Force Up Global Hunger Levels