Health Breaking News Links, as part of the research project PEAH (Policies for Equitable Access to Health), aim to focus on the latest challenges by trade and governments rules to equitable access to health in resource-limited settings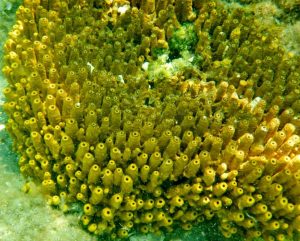 Health Breaking News: Link 281
Optimism meets realism: the politics of technology and innovation in global health security 
Accountability and strong laws are key to effective tax collection in Africa 
What's Happening to the World Income Distribution? 
China's Grand Idea For The 21st Century: Will The New Silk Road Transform Global Health Assistance?
With New Spending Bill, Congress Steers Foreign Assistance Away from Deep Cuts 
The Medicaid Access Proposed Rule Would Undermine Access, Not Promote It 
2018: USTR report chastises India for "vocal encouragement and propagation" of policies that erode IPRs 
'Policy Implications for Community-based Interventions to Strengthen Healthcare Delivery, Based Upon a Formative Study of Community Capacity in Urban Monrovia, Liberia' Corresponding Author Richard A. Nisbett 
Lessons from Liberia with Ellen Johnson Sirleaf – CGD Podcast 
'The alarming collapse of the Venezuelan healthcare system' by Pietro Dionisio  
Research suggests gonorrhoea can resist last-resort antibiotics and maintain growth rate 
What are the strategies to make 2018 the year for TB action? 
Unitaid's investments support global drive to end TB 
Tuberculosis services in Moscow extend "health for all" even to the most vulnerable  
Il Sole24Ore: Tubercolosi, immigrazione e Italia. Tutti i numeri 
REVEALING THE NEGLECT: RIVER BLINDNESS 
Shedding Some Light on Skin Cancer in Tanzania 
TogetHER: Working Together to Save Women from Cervical Cancer  
Integration of postpartum healthcare services for HIV-infected women and their infants in South Africa: A randomised controlled trial 
Major Study Finds Taxes On Soda, Alcohol, Tobacco Help Curb NCDs; Study Restarts UN Momentum  
A New Way to Finance Green City Projects, With a Boost From Foundations 
Wind of change: Air and Health in 2019 
Study counts lives saved with push for 1.50C climate target 
Not enough done at EU level against imported deforestation 
"It Takes Time." In Africa, a Test of Philanthropy's Quest to Bring Safe Water to All 
World Bank Group report: Women, Business and the Law 2018 
Webinar: Integrated Care Matters Series 2: District Nursing, Case Management & Buurtzorg Model 18th April, 2018 12.00 – 13.00 (GMT) 
How an uproar over aid and sexual exploitation ignored women's actual experiences 
UNPO Newsletter March 2018 edition 
PRESS RELEASE – 7 April: European action day against the commodification of health « All for Health » 
Map of the 7 April 2018 actions