Health Breaking News Links, as part of the research project PEAH (Policies for Equitable Access to Health), aim to focus on the latest challenges by trade and governments rules to equitable access to health in resource-limited settings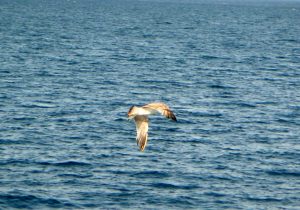 Health Breaking News: Link 283
Integrated Care: Your opinion counts! 
Integrated Care Solutions© Webinar: The Implementation Model for Integrated Care 
Thirty-three civil society groups write to Commissioner Malmström expressing concerns over the European Commission's plans to create an EU Watch List 
A "Gold Standard" For Population Health? Revisiting The FDA's Relationship With The Hippocratic Oath 
Answering Senator Bill Cassidy's Questions About Health Care Price Transparency 
Hepatitis C Drugs Can Cost $84,000. This New One May Be Just As Good—But Cost $300 
KEI sues NIH over license of CD30 CAR T patents to Gilead 
Charles Gore, Founder Of World Hepatitis Alliance, To Head Medicines Patent Pool 
Carlos Correa Named Head Of Intergovernmental South Centre 
China unveils int'l development cooperation agency 
2017 development aid figures: A half empty mixed bag  
Latest findings on non-communicable diseases: what is happening in Asia and the Pacific? 
China, India lead rise in global antibiotic consumption 
Taking up Africa's cancer challenge 
UK leads fight to eliminate blindness 
Opinion: African experts warn big changes needed to eliminate malaria 
Commonwealth Leaders to halve malaria by 2023
The Nigeria Centre for Disease Control 
Unveiling vaccine hesitancy in the Federation of Bosnia and Herzegovina 
PLWH Network Launches New Concept Clinics in Ukraine 
HIV in Georgia: is there any stigma
With improvements in child marriage fight, some fear a funding drop 
Expert calls for men's inclusion in family planning advocacy 
Financial inclusion is improving around the world—but women are still missing out 
UNPO: Thousands of Uyghurs To Protest Against 'Re-education' Camps in Brussels on 27 April 2018 Friday 27 April 2018 | 10:00 — 14:00 
Protect indigenous people's land rights and the whole world will benefit, UN forum declares 
A global campaign to combat ageism 
Cooperation at heart of Africa Climate Week talks 
UN Shipping Agency Endorses First-Ever Target for Slashing Emissions 
Argentina Aims for a Delicate Climate Balance in the G20 
Latin America Faces Uphill Energy Transition