A "Commitment to Quality Assurance for Pharmaceutical Products" was signed in 2017 in Brussels by the Belgian Deputy Prime Minister and Minister for Development Cooperation Alexander De Croo, and by 19 Belgian implementers. With the signature of this policy, the Belgian State commits to manage the quality risks of medicines in the medical programs funded overseas, while the Belgian implementers commit to set up adequate quality assurance systems, and to prove that the medicines they supply are in compliance with the standards of the WHO and International Conference of Harmonization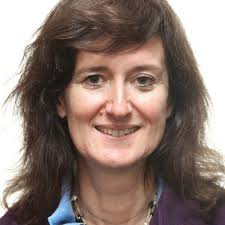 By Raffaella Ravinetto
Public Health Department, Institute of Tropical Medicine Antwerp, Belgium
Who is Taking Responsibility for the Quality-Assurance of Medicines Supplied in Humanitarian and Development Programs? A Proposal from Belgium
Universal access to quality-assured essential medicines is a determinant of the fulfilment of the right to health (1), but unfortunately substandards and falsified medicines still represent a serious concern for global health (2). Recent data of the World Health Organization (WHO) suggest that at least about 10% of medicines available in low- and middle-income countries are of poor quality (3). Their often-undetected consequences include therapeutic failure and direct toxicity; contribution to emerging resistances; and, at health system level, erosion of public trust in medicine, and waste of resources. Medicines regulation is theoretically the responsibility of the National Medicines Regulatory Authorities in the recipient countries, but many under-resourced Agencies in the South lack the financial resources, human resources and infrastructure needed to adequately verify the quality of medicines supplied from the international market (4), which is increasingly complex due to the rampant globalization of production and distribution.
In countries with limited resources and poor regulatory capacities, a great deal of medicines provided through the public sector (and/or during public health emergencies) are funded by external donors and procured by Non-Governmental Organizations (NGOs) and other implementers. The quality of these medicines thus depends, more than on national regulators, on the procurement policies of such donors, NGOs and implementers. This implies a great variability in the level of pharmaceutical quality assurance: while organizations such as Médecins Sans Frontières (5) and the Global Fund (6) have stringent criteria in place, other actors lack procurement policies with adequate quality requirements. This is often due to lack of awareness of the actual risks taken when administering a medicine the quality of which has not been adequately verified: for instance, therapeutic failure due to an under-dosed medicine can be mistakenly attributed to other reasons (e.g. poor adherence, late intervention, wrong diagnosis…). Thus, the victims of poor-quality medicines remain in most cases voiceless.
The case of humanitarian and development programs brings additional moral challenges to this issue, because patients served by these programs should not receive medicines with a quality-assurance level that would not be acceptable in the country of the donor or of the implementer: "there should be no double standard in quality. If the quality of an item is unacceptable in the donor country, it is also unacceptable as a donation" (7).
As an innovative attempt to acknowledge and address these challenges, a "Commitment to Quality Assurance for Pharmaceutical Products" was signed in 2017 in Brussels by the Belgian Deputy Prime Minister and Minister for Development Cooperation Alexander De Croo, and by 19 Belgian implementers (8) (https://www.itg.be/E/Article/belgian-commitment-on-quality-of-medicines-is-unique-says-institute-of-tropical-medicine-antwerp). With the signature of this policy, the Belgian State commits to manage the quality risks of medicines in the medical programs funded overseas, while the Belgian implementers commit to set up adequate quality assurance systems, and to prove that the medicines they supply are in compliance with the standards of the WHO and International Conference of Harmonization. The implementers may integrate a specific budget for pharmaceutical quality assurance in their financing applications, and they should consider how costs "could be rationalized and mutualized by aligning the strengths of the various implementers". Importantly, to mitigate the risk of weakening the local pharmaceutical supply systems in the countries of intervention, the implementers should prioritize existing local structures for storage and distribution, and they should design adequate plans of capacity building for local actors when needed.
The promoters of the new policy, which will be implemented in a stepwise approach and with ongoing peer-reviews, hope that "more and more policy-makers, implementers and donors become aware that investing in quality assurance results in gains for health (improved quality of care), ethical behavior (no double standards between patients in affluent and poor countries) and even cost-effectiveness (better quality of care means less therapeutic failures, and decreased long-term health costs)". They also underline that, "if more donors and implementers joined forces in requiring quality-assured products, they would create a "market incentive" to quality that could in the long-term lead to broader availability and lower prices of quality-assured products".
Acknowledgment

This contribution is based on a paper recently published in the Journal of Pharmaceutical Policy and Practice (https://joppp.biomedcentral.com/): Ravinetto R, Roosen T, Dujardin C. The Belgian commitment to pharmaceutical quality: a model policy to improve quality assurance of medicines available through humanitarian and development programs. Journal of Pharmaceutical Policy and Practice 2018; 11:12: 1-5. Available at https://joppp.biomedcentral.com/articles/10.1186/s40545-018-0136-z   
References
1) Hogerzeil HV. Essential medicines and human rights: what can they learn from each other? Bulletin of the World Health Organization 2006; 84:371-375.
2) World Health Organisation. Substandard and falsified medical products. 70th World Health Assembly; 2017 22-31 May; Geneva, Switzerland [cited 2017 Nov 5]. Available from: http://www.who.int/mediacentre/news/releases/2017/dementia-immunization-refuguees/en/
3) World Health Organization (WHO). WHO Global Surveillance and Monitoring System for substandard and falsified medical products. WHO/EMP/RHT/2017.01. WHO 2017. Geneva, Switzerland.  ISBN: 978-92-4-151342-5
4)  World Health Organisation. Assessment of medicines regulatory systems in sub-Saharan African countries. World Health Organisation, 2010. Last accessed on 11/11/2017 at http://apps.who.int/medicinedocs/en/d/Js17577en/.
5) MSF Medical Product Qualification Scheme. Last accessed on 8/1/18 at http://www.msf.org/en/article/msf-medical-product-procurement
6) Global Fund Policy. Available at  https://www.theglobalfund.org/media/5894/psm_qapharm_policy_en.pdf
7) World Health Organization (WHO). Guidelines for Medicines Donation. WHO, Geneva, Switzerland. Third Edition 2011. ISBN 978 92 4 150198 9
8) Commitment to quality assurance for pharmaceutical products, between the Belgian Development Cooperation and the actors involved in the implementation of programmes including the purchaseing, storage, distribution and/or control of pharmaceutical products. Brussels, Belgium, 25 October 2017. Available at https://diplomatie.belgium.be/nl/Beleid/Ontwikkelingssamenwerking/Wat_doen_we/Thema/Sociale_ontwikkeling/Gezondheid?