Health Breaking News Links, as part of the research project PEAH (Policies for Equitable Access to Health), aim to focus on the latest challenges by trade and governments rules to equitable access to health in resource-limited settings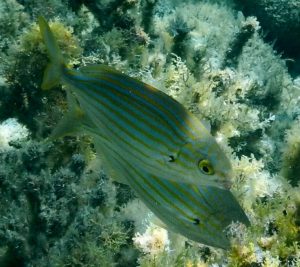 Health Breaking News 325
WHO Barcelona course on health financing for universal health coverage 18 – 22 March 2019 Coordinated Universal Time Barcelona, Spain 
The second Africa Health Forum – Achieving Universal Health Coverage and Health Security in Africa: The Africa we want to see 26 – 28 March 2019 Coordinated Universal Time 
2019 Medicines For Europe Legal Affairs Conference 
WHA Resolution For Transparent Drug Pricing: Italy Speaks Out 
UNDP, Unitaid, and WHO caught in Big Pharma's crosshairs 
Why Africa Matters To The United States And How President Donald Trump's New Africa Strategy Falls Short 
Improving Global Health Supply Chains through Traceability 
Connectivity of rapid-testing diagnostics and surveillance of infectious diseases 
What next in the fight against Lassa fever? 
MSF condemns 'militarised' response to Ebola outbreak 
DRC Ebola latest numbers as of 13 March 2019 
Mosquito-killing drug cuts malaria by a fifth in children 
Measles and the Threat of the Anti-vaccination Movement 
Vaccine cuts child pneumonia cases by a quarter 
Age distribution, trends, and forecasts of under-5 mortality in 31 sub-Saharan African countries: A modeling study 
The world is not prepared for a global flu pandemic, experts warn 
The Aids endgame: how the UK and US are committed to wiping out HIV 
U.S. Federal Funding for HIV/AIDS: Trends Over Time 
MSF Access Campaign analysis of the MPP Licence Agreement with AbbVie for glecaprevir/pibrentasvir (G/P) 
The World Needs Better Drugs for TB. We Have a Proposal—and We Need your Feedback 
iBreastExam for Breast Cancer Detection in Low Resource Settings by Sumedha Kushwaha and Garima Kumar 
Breast Cancer Patients Weigh In On Addressing Financial Burdens 
Clinical trials in New Zealand: Huge transparency gaps 
Horizon scanning: How shoddy clinical trial reporting undermines health policy making 
Can public-private partnerships deliver gender equality? 
Making tax work for women's rights 
Celebrating International Women's Day in London 
Engaging citizens for evidence-informed health policies in Lebanon 
EU citizens need health and well-being as a policy priority, stakeholders say 
Opinion: How can European development finance institutions align with the Paris climate goals? 
127 Countries Now Regulate Plastic Bags. Why Aren't We Seeing Less Pollution? 
Brazilian city's pollution spreads to untouched Amazon rainforest