Health Breaking News Links, as part of the research project PEAH (Policies for Equitable Access to Health), aim to focus on the latest challenges by trade and governments rules to equitable access to health in resource-limited settings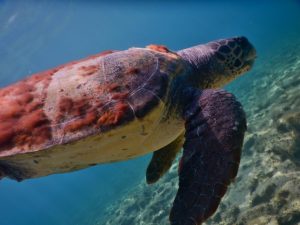 Health Breaking News 340
WHO updates global guidance on medicines and diagnostic tests to address health challenges, prioritize highly effective therapeutics, and improve affordable access 
CONNECTING GLOBAL DEBATES TO LOCAL REALITIES AT THE 2019 WORLD HEALTH ASSEMBLY by Michael Ssemakula, People's Health Movement and Human Rights Research Documentation Center, Uganda 
EU Calls For Results Of All EU-based Clinical Trials To Be Added To Public Database 
Slide show – Clinical Trials Transparency: Problems, Solutions, Policy Asks 
"Delinkage" Of Medicines R&D From Patent Incentives Stirs Debate at Human Rights Council 
Delinkage, TRIPS flexibilities, and alternative incentive frameworks emerge as flashpoints during Human Rights Council's discussions on Access to Medicines and Vaccines 
Offline: Who should lead UNAIDS? 
Meet the UNAIDS leadership contenders 
We've Come So Far In The Fight Against HIV, Yet Myths And Stigma Remain 
GARDP announces '5 BY 25' goal in response to the growing burden of antibiotic resistant infections 
Available evidence of antibiotic resistance from extended-spectrum β-lactamase-producing Enterobacteriaceae in paediatric patients in 20 countries: a systematic review and meta-analysis 
Antimicrobial resistance: a global crisis 
'Worryingly high' number of people infected with latent form of drug resistant TB 
Ebola responders call for a 'reset' in the response. What does that mean? 
Richer countries must do more to help in Ebola fight, says Rory Stewart 
DRC Ebola: latest numbers as of 8 July 2019 
Japan Boosts Complex Fight to Eliminate Leprosy in Brazil 
Getting to Zero Malaria Cases in Zanzibar 
More than a million people to be vaccinated in phase 2 of a huge cholera vaccination campaign in the Democratic Republic of the Congo 
Policy options for tackling diet-related noncommunicable diseases 
Hospital pharmacy in the digital age – securing patient safety and utilising opportunities 
Strengthening Health Systems in fragility and conflict: A "quick & dirty" survey among fellow public health experts 
UN Human Rights Council 41: general debate on item 3 
Stakeholders urge private sector to end FGM 
Expanding Access to Rights Documentation: Tools for Marginalized Groups in Myanmar by Julia K. Klein 
Leaders launch landmark trade deal at African Union summit 
One climate crisis disaster happening every week, UN warns 
Rising heat stress could cost 80 million jobs by 2030 – U.N. 
Climate Change Victims: What Will You Do Next? 
The world's biggest climate fund eyes more efficiency, private funding