Health Breaking News Links, as part of the research project PEAH (Policies for Equitable Access to Health), aim to focus on the latest challenges by trade and governments rules to equitable access to health in resource-limited settings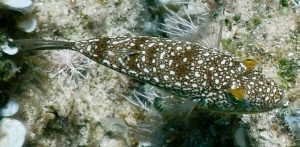 Health Breaking News 341
Joint Position Statement on the Decision by WHO to Withdraw Guidance Documents
EU development finance can play a stronger and better role, say CSOs 
TDR annual report 2018: Building the science of solutions 
Ebola outbreak in the Democratic Republic of the Congo declared a Public Health Emergency of International Concern 
Q&A: Ebola has reached Goma — what does it mean for the response? 
DRC Ebola: latest numbers as of 16 July 2019 
High-level meeting on the Ebola outbreak in the Democratic Republic of the Congo affirms support for Government-led response and UN system-wide approach 
DR Congo's Ebola crisis has led to children dying from measles 
Measles vaccination begins in Ebola-hit Congo amid fears of 'massive loss of life' 
New HIV Infections Declining, But So Is Funding To Combat The Disease 
Philippines government sounds national alert after steep rise in deaths from dengue 
Nearly 20 million children missing out on routine vaccines, UN warns 
The monetary burden of cysticercosis in Mexico 
Cancer Cases Growing Alarmingly, Can Alternative Therapies Support Response? 
Improving affordability of new Essential Cancer Medicines 
Els Torreele: The search for new antibiotics—market based solutions are not the answer 
Transparency and delinkage embedded into the Human Rights Council's agenda on access to medicines 
Japan Claims There Is No Evidence That "Delinkage" Improves Medicines Access 
MSF: Learn about our projects in our new International Activity Report 
Middle-income countries graduating from health aid: Transforming daunting challenges into smooth transitions 
Community Classrooms- lessons from Rwanda! 
To Help Fix The Maternal Health Crisis, Look To Value-Based Payment 
Refugees face death, disease, and despair in Libya's detention centers 
How UNICEF Helps Young Migrants in Central America, Mexico & the U.S. 
A REPORT ON THE CHALLENGES FACED BY UNREPRESENTED NATIONS AND PEOPLES WHEN ENGAGING THE UN HUMAN RIGHTS MECHANISMS 
El Niño linked to widespread crop failures 
'rescEU': A European fleet to fight forest fires 
In Somalia, the climate emergency is already here. The world cannot ignore it 
Want to Inspire More People to Act on Climate Change? Broaden the Framing 
Reducing car traffic could be the only solution to reduce air pollution