Health Breaking News Links, as part of the research project PEAH (Policies for Equitable Access to Health), aim to focus on the latest challenges by trade and governments rules to equitable access to health in resource-limited settings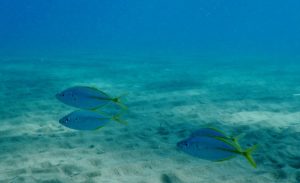 Health Breaking News 342
PEAH Interviews professor Mario Raviglione as the Global Health Centre Director, University of Milan 
UN forum reveals continued disconnect between SDGs and local work 
Sustainable development will falter without data 
Should Developing Countries Borrow Internationally to Finance Social Sector Development? 
Building political momentum will be crucial for the way forward — Global Partnership on Effective Development Cooperation Senior Level Meeting 
Forging A Realistic Path To Universal Coverage 
Beware the Global Fund Procurement Cliff 
PUBLIC EVENT Buying Medicines Better: Deploying Smart Procurement to Accelerate Universal Health Coverage SUNDAY, SEPTEMBER 22, 2019 – 5:30PM TO 7:30PM 
Drug R&D, Sexual & Reproductive Health Scrutinised In Draft UHC Declaration 
Biosimilar Approvals And The BPCIA: Too Soon To Give Up 
Senate Hearings On Drug Prices: Many Questions, Few (Useful) Answers 
Two-Thirds Of People In Low & Middle-Income Countries With Hypertension Don't Get Treatment 
DRC health minister quits as new president takes over Ebola response 
Ebola Funding Need to Triple as International Risk Escalates 
Making Tough Vaccine Choices Amidst The Ebola Public Health Emergency 
DRC Ebola: latest numbers as of 23 July 2019 
Patients treated for visceral leishmaniasis can still transmit the disease even after completing treatment, study shows 
Could a form of leishmaniasis challenge elimination efforts in India? 
Multi-drug resistant parasites threaten global efforts to control malaria, experts warn 
Tuberculosis under the control of family doctors 
WHO recommends dolutegravir as preferred HIV treatment option in all populations 
The Medicines Patent Pool stands ready to support scale-up of key HIV medicines recommended by the World Health Organization in its newly updated HIV Treatment Guidelines 
Nationwide hepatitis C screening campaign initiated by the Malaysian Ministry of Health 
Cost of global push to prevent women dying in childbirth to increase sixfold 
An Initiative to Improve Health in Schools Puts Trauma Front and Center 
BOGOTA'. VIII WORLD SOCIAL FORUM FOR HEALTH AND SOCIAL SECURITY 
Venezuelans in Colombia struggle to find health care: 'This is a crisis' 
Malnutrition in Humanitarian Settings 
The Role of Familism in Latinx Communities and Impact on Health Care Decision-Making by Karen Mancera-Cuevas 
Sunrise Movement is Shaking Up the Climate Debate. Will More Funders Pay Attention?