Health Breaking News Links, as part of the research project PEAH (Policies for Equitable Access to Health), aim to focus on the latest challenges by trade and governments rules to equitable access to health in resource-limited settings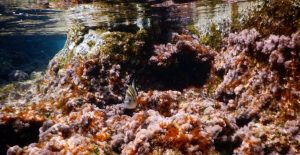 Health Breaking News 348
First ever in Italy: UniMi 1-year duration Post-Graduate Master Course in Global Health (MGH). Coordinators A. Gori, M. Raviglione 
AFEW's EECA INTERACT 2019, 18-19th November 2019, Almaty, Kazakhstan 
A new European Commission: What are the implications for Development Finance in the next five years? 
Achieving the SDGs Will Require More than Revenue Increases 
Revelation! The International Monetary Fund Discovers Tax Avoidance and Capital Flight by Ted Schrecker
Key Global Health Positions and Officials in the U.S. Government 
MSF: Open Letter to Gavi, the Vaccine Alliance, vaccine manufacturers and donor governments ahead of the Global Vaccination Summit in Brussels 12th September 2019 
Vaccination: European Commission and World Health Organization join forces to promote the benefits of vaccines 
World Leaders Tackle Vaccine Hesitancy At Global Summit
First Global Vaccination Summit sounds the alarm on access and hesitancy 
KEI, UACT, UAEM, and SSW Appeal NIH Grant of Exclusive Licenses on CAR Cancer Therapy to Gilead/Kite 
Lung cancer drug Lilly bought for $8 billion delivers strong results 
Dutch Minister of Health writes open letter to pharma, threatens to name and shame 
Calls for Reform, Research and Reorganisation in Leprosy Healthcare 
Malaria breakthrough as scientists find 'highly effective' way to kill parasite 
Malaria Eradication Feasible by 2050, Says New Lancet Report 
Plan to wipe out malaria comes with hefty price tag 
Bloomberg School Faculty Statement on Lancet Commission Report on Malaria Eradication 
Ethiopia's quest to champion emergency care systems 
How does the planetary health debate resonate in Africa? 
Nothing For Us, Without Us – Hansen's Disease-Affected Tell International Gathering 
For Better Learning, Africa Needs Better Data 
Sustained Animus toward Latino Immigrants — Deadly Consequences for Children and Families 
Saving A Life From Opioid Addiction Requires Bold Action From Loved Ones 
Accelerate efforts to eliminate cervical cancer: WHO 
Health Equity Stagnant Or Declining Across Europe, New WHO Report Finds 
WHO Europe: Healthy, prosperous lives for all: the European Health Equity Status Report (2019) 
Forest protection likely to be new priority for EU Parliament