Health Breaking News Links, as part of the research project PEAH (Policies for Equitable Access to Health), aim to focus on the latest challenges by trade and governments rules to equitable access to health in resource-limited settings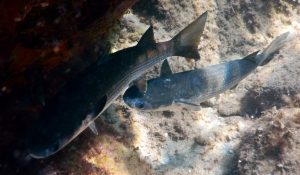 Health Breaking News 349
Ambitious Universal Health Coverage Declaration Goes Before World Leaders at UNGA 
PHM: Civil society assessment of the political declaration of the UN-HLM on UHC 
World must redouble efforts to meet SDGs, scientists warn 
UN Chief Calls for Action, Not "Beautiful Speeches" 
Should governments see health care as an 'investment'? 
UN Independent Expert links International Financial Institutions' austerity push to Human Rights impacts 
WHO calls for urgent action to reduce patient harm in healthcare 
More women and children survive today than ever before – UN report 
Road To Universal Coverage: Addressing The Premium Affordability Gap 
Another casualty of vaccine hesitancy: Philippines declares polio outbreak 
Kenya Rolls Out Landmark Malaria Vaccine Pilot 
Making the Switch: saving more lives with optimal treatment for drug-resistant TB 
Better Together: Finance and Health Ministers Can Deliver a Win-Win for their Countries 
Investigating the effect of England's smoke-free private vehicle regulation on changes in tobacco smoke exposure and respiratory disease in children: a quasi-experimental study 
How FDA Can Act On E-Cigarettes And Protect The Public Health 
Trends in Adolescent Vaping, 2017–2019 
Over Half of New Cancer Drugs Approved Based On Potentially Biased Evidence, New Study Finds 
No Water or Toilets in Health Facilities? That's Horrifying—And Funders Are Paying Attention 
Reflecting on "Niche" Commitments Made at Biarritz 
Time to do more than pay lip service to gender equality 
Community engagement to manage acute malnutrition: implementation research in Kupang district, Indonesia 
To Address Hunger, Many Countries May Have To Increase Carbon Footprint 
Leading countries blocked from speaking at UN climate summit 
A record 7 million people displaced by extreme weather events in 2019 
Health Care Climate Footprint Is 4.4% Of Global Emissions; Larger Than Japan Or Brazil 
UN hosts drive to suck back carbon and reverse climate change 
Global decarbonisation efforts 'stall', pushing climate goals out of reach 
'Respect dirt and dung' to combat desertification 
The Amazon Fires Are a Big Setback to Funders and Nonprofits. How Are They Responding? 
Climate change, fake news top global health concerns 
"We Are Here To Fight For Our Lives" – Thousands Flood Streets To Demand Climate Action