News Flash Links, as part of the research project PEAH (Policies for Equitable Access to Health), aim to focus on the latest challenges by trade and governments rules to equitable access to health in resource-limited settings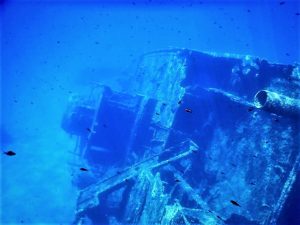 News Flash 379
WHO: Coronavirus disease (COVID-2019) situation reports 
Coronavirus: Australia urges G20 action on wildlife wet markets 
Coronavirus: Commission launches data sharing platform for researchers 
Leave Politics Out Of Pandemic: WHO Rebuts United States Criticism Over COVID-19 Early Warnings 
Defunding WHO: Why The President's Decision Makes America Less Safe 
Covid-19: Trump halts WHO funding in move labelled "petulant" and "short sighted" 
Multilateralism Through Public-Private Partnerships Are Key to Flattening the COVID-19 Curve 
Sanità c'era una volta il multilaterialismo: con l'Oms sotto attacco si scherza col fuoco 
COVID-19: time to plan for prompt universal access to diagnostics and treatments 
British scientist to head UN task force distributing Covid-19 vaccine as US blocks G20 agreement 
The Economic Impact of COVID-19 around the World: A Round-Up of the Most Recent Analysis 
COVID-19 Impact on the Pharmaceutical Industry: Major Challenges and the Way Forward by Aboli Mandurnekar
COVID-19: How Do We Re-open the Economy? 
Despite The Families First Coronavirus Response Act, COVID-19 Evaluation Is Not Necessarily Free 
How Can We Protect The Health of Justice-Involved Populations During the COVID-19 Pandemic? Decarceration and Timely Access to Medicaid Are Essential 
CGD Conversations on COVID-19 and Development: Antoinette Sayeh WEDNESDAY, APRIL 22, 2020 – 10:00AM ET 
How the coronavirus pandemic exploits the worst aspects of extreme inequality 
European Union Draft Resolution on COVID-19 for WHA73 
G20 debt service suspension: A response not fit for purpose (I) 
How COVID-19 Debt Relief for Africa Will Help World Economies 
International Public Finance and COVID-19: A New Architecture is Urgently Needed 
Coronavirus spread triggers World Bank pandemic bond payout 
Who Cares for the Future: finance gender responsive public services! 
Watch: How Rwanda got ahead of the pandemic curve 
No Exit? The United Kingdom's Probable Russian Future by Ted Schrecker 
FAO's Big Data tool on food chains under the COVID-19 pandemic 
Only ecology-based economies can avoid future catastrophe 
Haunting Forest Spirits – is Mother Nature Striking Back? 
WHO guidance helps detect iron deficiency and protect brain development