...Because the reference biologic has already been developed, the corresponding biosimilar doesn't require the same level of intensive research and development. As a result, biosimilars are priced competitively in some cases costing more than a third less. It has been estimated that biosimilars have the potential to generate about $740 million in savings per year for Canadian healthcare systems by 2021...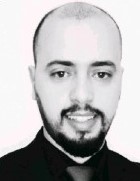 By Malek Ayoub
HTA | Market Access, Pricing & Reimbursement | Market Research, UK
Financing Biologic Product in Canada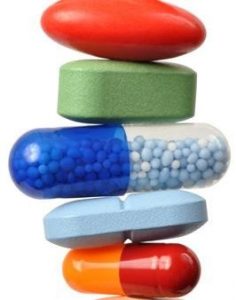 Biologic product VS Biosimilar drug
·       Biologic product
It is a drug (medicines) made from living cells through highly complex manufacturing processes, and they are used to prevent, treat, diagnose, or cure a variety of serious and chronic illnesses including cancer, chronic kidney disease, autoimmune disorders, and infectious diseases. They must be handled and administered under carefully monitored conditions. Biologic drugs are generally larger and more complex than chemically produced pharmaceutical drugs.
·       Biosimilar product
 It is a similar product to another biologic drug already approved by the FDA. Under U.S. law, a biosimilar is known as a reference product and approved based on a showing that it is "highly similar" to an FDA approved biological product. Additionally, it may not have any clinically meaningful differences in terms of safety and effectiveness from the reference product. Important to mention that the use of the biosimilar products is more cost effective because they offer therapeutic equivalence with original biological medicines for a cheaper costs.
Reference biologic drug
A biologic drug authorized on the basis of a complete quality, non-clinical, and clinical data package, to which a biosimilar is compared to demonstrate similarity.
Specification
A specification is defined as a list of tests, references to analytical procedures, and appropriate acceptance criteria which are numerical limits, ranges, or other criteria for the tests described. It establishes the set of criteria to which a drug substance, drug product or materials at other stages of its manufacture should conform to be considered acceptable for its intended use.
Conformance to specification means that the drug substance and drug product, when tested according to the listed analytical procedures, will meet the acceptance Specifications are critical quality standards that are proposed and justified   by the manufacturer and approved by regulatory authorities as conditions of approval.
Biologic drugs in Canada
Health Canada works to maximize the safety and effectiveness of biologics, including vaccines and biotechnology products, as well as, radiopharmaceuticals in the Canadian marketplace and health system. Before a biologic can be considered for approval, sufficient scientific evidence must be collected to show that it is safe, efficacious and of suitable quality. Biologics differ from other drugs for human use in that they must include more detailed chemistry and manufacturing information in addition to the information required for other drugs. This is necessary to help ensure the purity and quality of the product, for example to help ensure that it is not contaminated by an undesired microorganism or by another biologic.
As part of the New Drug Submission process, biologic manufacturers must also supply Product Specific Facility Information that outlines the method of manufacture of the biologic in significant detail, since slight variations can result in a different final product. Further, an inspection of the manufacturing facility, known as an On-Site Evaluation (OSE), is completed to assess the production process and facility since these aspects also have a significant impact on the safety and efficacy of the product. If there is sufficient evidence to support safety, efficacy or quality claims for a New Drug Submission (NDS) or a Supplement to a New Drug Submission (S/NDS), the product is issued a Notice of Compliance (NOC) and a Drug Identification Number (DIN) indicating that the biologic is approved for sale in Canada.
Biologics are then monitored by being placed on a lot release schedule tailored to their potential risk, manufacturing, testing and inspection history to date. With higher risk biologics, each lot is tested before being released for sale in Canada. Moderate risk biologics are periodically tested at the discretion of Health Canada while manufacturers of low risk biologics usually only need to contact Health Canada regarding lots being sold or for providing certification of complete and satisfactory testing. Products are carefully scrutinized before they are placed in any level of the lot release process, and at any time the testing regime for a biologic may be altered.
Health Canada, in collaboration with the Public Health Agency of Canada, also monitors biologic adverse events, investigates complaints and problem reports, maintains post approval surveillance, and manages recalls, as required.
HTA in Canada
For over 40 years, Canada has had a publicly funded, national health-care system designed to ensure residents receive "reasonable access" to "medically necessary" health-care services, regardless of their ability to pay. However, unlike many of its European counterparts, Canada's system is a decentralized one, comprised of 13 separate provincial and territorial health insurance plans. Guided by common values and responsible for meeting basic standards of coverage, these plans determine how best to organize, manage, and deliver health care within their jurisdictions. Decisions regarding which new technologies to include in the basket of publicly funded services, therefore, rest with individual provinces and territories, and the role of the federal government remains primarily limited to premarket approval and, in the case of patented pharmaceuticals, price regulation. It has, however, retained responsibility for providing services to limited populations, such as veterans, the military, first nations, and inmates.
Canada's history in health technology assessment (HTA), a field developed to support purchasing or coverage decisions, reflects the decentralized nature of the country's health-care system. Its roots predominantly exist at the provincial level, with the establishment of the Conseil d'evaluation des technologies de la sante (CETS) which now called the Agence des technologies et des modes intervention en sante (AETMIS). At around the same time, a joint committee representing the federal, provincial, and territorial ministries of health identified HTA as one of its key priorities and announced the creation of a national, independent HTA body called the Canadian Coordinating Office of Health Technology Assessment (renamed the Canadian Agency for Drugs and Technologies in Health (CADTH) in 2006). Funded by the provincial, territorial, and federal governments, its mandate is to provide impartial, evidence-based information on the clinical and economic implications of drugs and other health technologies (including devices, procedures, and systems) to the 13 public insurance plans. Since then, HTA has played an increasingly important role in technology coverage policy in Canada.
With the demand for assessments exceeding resources available to the national HTA agency and the types of requests broadening to include context specific questions framed from perspectives other than that of society, the past 20 years have seen the emergence of local HTA initiatives in hospitals, regional health authorities, and provinces across the country. Now more than ever, decision-makers at all levels of government are investing in "institutionalized" HTA, creating a landscape shaped by a combination of ongoing national and local efforts.
Regulatory framework for Biosimilars in Canada
The following statements outline the fundamental concepts and principles of the regulatory framework for biosimilar in Canada: 
The sponsor is responsible for providing the necessary evidence to support all aspects of a biosimilar
A biosimilar sponsor is eligible to apply for the indication(s) and condition(s) of use that are held by the reference biologic drug authorized in
Biosimilars are new drugs subject to the Food and Drugs Act and Part C of the Food and Drug Regulations. The concepts and the scientific and regulatory principles within the existing regulatory frameworks for biologic, pharmaceutical, and generic pharmaceutical drugs are used as the basis for the regulatory framework for biosimilar.
The basis for accepting a reduced non-clinical and clinical data package for a biosimilar hinges  on demonstrated similarity between the biosimilar and the suitable reference biologic drug. A final determination of similarity will be based on the entire submission, including data derived from comparative structural, functional, non- clinical and clinical
Biosimilars are not "generic biologics" and many characteristics associated with the authorization process and marketed uses for generic pharmaceutical drugs do not apply. Authorization of a biosimilar is not a declaration of pharmaceutical equivalence, bioequivalence or clinical equivalence to the reference biologic
A biosimilar submission involves a comparison to another product. Hence all biosimilar are subject to the laws, and patent and intellectual property principles outlined within the Food and Drug Regulations Patented Medicines Regulations, and the Patent Act.
As a biosimilar is authorized using a reduced non-clinical and clinical package, it should not be used as a reference biologic drug for another biosimilar submission.
How the Biosimilars are regulated by Health-Canada? 
Biosimilars are regulated as new drugs under the Food and Drugs Act and the Food and Drug Regulations. Health Canada's Biologics and Genetic Therapies Directorate (BGTD) regulates biosimilars in collaboration with the Regulatory Operations and Regions Branch (RORB) and the Marketed Health Products Directorate (MHPD). Health Canada has developed a robust, science-based regulatory framework for biosimilars that reflects many approaches adopted by other major drug regulatory agencies. Health Canada's guidance document Information and Submission Requirements for Biosimilar Biologic Drugs communicates the regulatory framework for biosimilars and is intended to help manufacturers comply with the laws and regulations governing the authorization of biosimilars in Canada. Health Canada's rigorous standards for authorization mean that patients and health care providers can have the same confidence in the quality, safety and efficacy of a biosimilar as any other biologic
Reimbursement and pricing approval process in Canada
Pricing approval for brand pharmaceuticals in Canada is regulated by the federal government, through the Patented Medicine Prices Review Board (PMPRB). It acts in a regulatory capacity, to ensure that prices charged by patentees for patented medicines sold in Canada are not excessive. The price of non-patented drugs, such as generics, is not regulated by the PMPRB. Every strength of each dosage form of each patented medicine   sold in Canada, patentees are required to file price and sales information twice a year for price regulation purposes.
The reimbursement process in Canada is governed by a combination of federal, provincial and private plans. Through the publically-funded Medicare system, all Canadians and residents have free access to coverage for drugs, procedures, and physician services provided in hospitals.
Hospital drug formularies are under provincial purview. Outside the hospital setting, drugs are reimbursed to the majority of Canadians by private health insurance plans, either to employees and their families through employer group insurance, or to other persons and their families on an individual basis. Some vulnerable groups, such as seniors, welfare recipients, and native persons, are covered by specific provincial, territorial, or federal plans. Most plans involve co-payments and deductibles so that patients contribute to the costs of reimbursed medicines.
Importance of Biologics and Biosimilars
As originator biologic medicine patents expire, more biosimilars will come to market, which in turn will create more treatment options for patients and their doctors. Unlike generic pharmaceuticals, biosimilars are not exact copies of their originator biologic medicine. Since biosimilars and originator biologic medicines are not identical treatments, doctors can choose what's best for their patients based on their needs. Experts have anticipated that a 20% to 30% price reduction from the reference biologic would create a viable biosimilar through increased patient access. This has the potential to impact what a patient pays out- of-pocket (OOP). Reductions in list price will impact patients in benefit design, such as high- deductible plans and co-insurance, where OOP costs are determined by a percentage of a medication's list price instead of fixed co-payments.
As biosimilar are often used to treat long term diseases, like diabetes, multiple sclerosis, their use would clearly contribute to reducing the funding gap in the Canadian health system. Moreover, the use of biosimilar due to the competition what creates, not just allow access to a wider range of patients to certain therapies, but provides incentives for originator companies to invest more in developing a new biological medicines and therapies, which could result in cost saving for the future health system and deliver a more cost effective choices.
The current situation and challenges
Canadians are spending more on prescription drugs now than a few decades ago, the rate of growth of prescription drug spending has been getting incrementally smaller in recent years, the Canadian Institute for Health Information (CIHI) reported that public and private spending on prescription drugs grew less than a percentage point between 2013 and 2014, the smallest increase since spending was first tracked 40 years ago. Analysts attribute that development to the fact that drug patents have been expiring, paving the way for cheaper generic versions. But analysts also say it's too soon to pop the cork on the champagne  bottle.
Because the biologic products developed out of living organisms, they are more expensive than conventional drugs and data shows they constitute 14 percent of drug spending in Canada at a cost of $3 billion per year. Between 2008 and 2013, public drug program spending on one class of biologics (anti-TNF drugs) used to treat rheumatoid arthritis and Crohn's disease increased by $233.8 million in Canada.
The future perspective
By knowing that the biosimilars can differ slightly in structure from their reference biologic products, but demonstrate no clinically meaningful differences and provide a safe treatment option for patients. A growing number of health care providers in Canada started pointing to a possible solution to the high cost drugs.
Because the reference biologic has already been developed, the corresponding biosimilar doesn't require the same level of intensive research and development. As a result, biosimilars are priced competitively in some cases costing more than a third less. It has been estimated that biosimilars have the potential to generate about $740 million in savings per year for Canadian healthcare systems by 2021.
Dr. Arthur Karasik, President of the Ontario Rheumatology Association, says he is "cautiously optimistic" about the future of biosimilars. He predicts the use of biosimilars will increase as they get positive results in additional clinical trials. Karasik adds that the majority of patients have little knowledge about biosimilars and he emphasizes the importance of educating them to gain more information and knowledge. As a result of inventing more and more biosimilars and making them available in the market, less money will be spent on prescription drugs, and the saved money could be spent in other areas of health care, making the entire system more sustainable.
Recommendations
Stakeholders have recommended that Health Canada should review data that support therapeutic interchangeability (switching prescription from the biologic to biosimilar drug), after conducting researches and clinical studies that prove the equivalence of the impact of these drugs. In case of a biosimilar is approved clinically comparable version of the reference product, biosimilar product should be considered as interchangeable. With this, payers would be able to save significantly more money.
The World Health Organization (WHO) collaborates closely with International Non- proprietary Name (INN) experts and national nomenclature committees to select a single name of worldwide acceptability for each active substance that is to be marketed as a pharmaceutical. To avoid confusion, which could jeopardize the safety of patients, trade- marks should neither be derived from INNs nor contain common stems used in INNs. Therefore, Canadian biosimilars should use the same INN as their reference product that serve as important indicator to physicians and pharmacists that the active substances of both products are comparable.
References