Everyone has the right to access essential, lifesaving vaccines. Rabies pre-exposure prophylaxis (PrEP) is available to most international travellers to endemic regions, but not to those who are born there. This gap in access is morally questionable, even more now that simplified PrEP schedules and new modes of administration can lower costs and increase feasibility in LMICs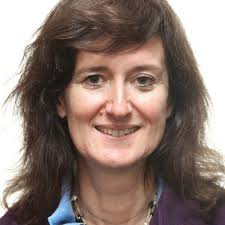 By Raffaella Ravinetto
Institute of Tropical Medicine, Antwerp, Belgium
A Short Reflection on Access to Rabies Vaccination in Times of (COVID-19) Vaccine Inequity
Rabies is a Neglected Tropical Disease (NTD)[1] which, despite being fully preventable, still causes at least 59.000 deaths per year in over 150 countries – particularly in rural Africa and Asia, where over 40% of individuals bitten by a suspect rabid animal are children[2]. In 2015, the World Health Organization (WHO) called for action to achieve zero dog-mediated rabies deaths in humans by 2030[3]. To do so, we need to enhance prevention, diagnosis, control and treatment – and human vaccination obviously plays a key role here.
Rabies vaccination include pre-exposure prophylaxis (PrEP) and post-exposure prophylaxis (PEP). PEP is life-saving, if given as soon as possible after exposure; but "priming" with PrEP allows to simplify the PEP vaccination schedule, and it increases the likelihood of survival, particularly in case of severe exposure or of delayed PEP[4]. Given the life-saving potential of the prime-and-boost approach, it may be surprising that the rabies PrEP is not included in expanded immunization programmes (EPI) in endemic countries. Traditionally, this was at least partly explained by doubts about cost-effectiveness, but new elements such as the availability of schedules shorter than the traditional one (three shots over one month), new modes of administration, and focus on specific risk groups could change the equation.
First, since 2018 the WHO recommends a simplified two-visit schedule for PrEP; and new research suggests that further simplified regimens can improve feasibility and adherence in endemic low- and middle-income countries (LMICs), thanks to longer time-intervals in the schedule or by making it fit in the EPI schedule[5]. These are promising developments, and more research is needed to evaluate single-visit schedules, particularly in vulnerable groups like children in endemic settings. Second, PrEP would be cheaper if vials and needles were manufactured for administration with ID devices, which allow reducing the volumes of vaccine used[6] – while in the longer term, needle-free injection devices could be trialled. Third, an explicit demand from endemic countries could trigger manufacturers' interest to increase production (in exchange for a secured market), leading in turn to economies of scale and -hopefully- preferential prices to LMICs. Forth, there are promising vaccines in the pipeline[7] that could further improve the thermostability, shelf-life and packaging volume. Last not least, ongoing plans to build or strengthen vaccine manufacturing capacity in some LMICs as part of the COVID19 response, could hopefully be further expanded, to improve the national and regional capacity to scale up access to other vaccines.
Sensitization and education of those at risk, caregivers and communities, will obviously remain critical to ensure awareness of how to avoid exposure, and of how to access health services after exposure. Also, dog vaccination campaigns remain critical, and they could be linked to PrEP vaccination campaigns for humans.
Everyone has the right to access essential, lifesaving vaccines[8]. Rabies PrEP is available to most international travellers to endemic regions, but not to those who are born there. This gap in access is morally questionable, even more now that simplified PrEP schedules and new modes of administration can lower costs and increase feasibility in LMICs. Our group contend that low-cost ID PrEP (followed by ID PEP in case of exposure) should be offered to all infants and children in high endemic countries, either as part of the EPI or through mass campaigns, as part of the collective moral obligation to promote and support universal health coverage.
References
[1] World Health Organization. Neglected Tropical Diseases. https://www.who.int/teams/control-of-neglected-tropical-diseases/overview, accessed 6/8/2021
[2] World Health Organization. Fact-sheet Rabies. https://www.who.int/news-room/fact-sheets/detail/rabies, accessed 6/8/2021
[3] World Health Organization. Zero by 30: the global strategic plan to end human deaths from dog-mediated rabies by 2030. WHO | Zero by 30: the global strategic plan to end human deaths from dog-mediated rabies by 2030, accessed 6/8/2021
[6] Van Mulder T, Verwulgen S, Beyers K, Scheelen L, Elseviers M, Van Damme P, Vankerckhoven V. Assessment of acceptability and usability of new delivery prototype device for intradermal vaccination in healthy subjects. Hum Vaccin Immunother 2014; 10(12): 3746-53.
[7] Fooks AR, Banyard AC, Ertl HCJ. New human rabies vaccines in the pipeline. Vaccine. 2019 Oct 3;37 Suppl 1:A140-A145.
[8] WHO. Universal Health Coverage Factsheets. https://www.who.int/en/news-room/fact-sheets/detail/universal-health-coverage-(uhc), accessed 5/8/2021