News Flash Links, as part of the research project PEAH (Policies for Equitable Access to Health), aim to focus on the latest challenges by trade and governments rules to equitable access to health in resource-limited settings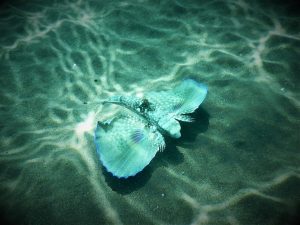 News Flash 442
Weekly Snapshot of Public Health Challenges
WEMOS: TERMS OF REFERENCE FOR CONSULTANCY WORK: RWANDA COUNTRY CASE STUDY. The deadline for submitting the proposal and CV is August 29th, 2021.
Biomimetics provides lessons from nature for contemporary ways to improve human health
Coronavirus disease (COVID-19) Weekly Update
DNDi: COVID-19 Policy Report. Another triumph of science, but defeat for access?
What is COVID-19 Revealing to Us? by Angelo Stefanini
LAC Countries are Struggling to Deliver COVID-19 Vaccinations—Six Actions Are Needed to Turn the Tide 
Bangladesh begins COVID vaccination drive for Rohingya refugees
'WHO call on emergency nod for Covaxin in September'
WHO's Solidarity clinical trial enters a new phase with three new candidate drugs
COVID-19 and palliative care capacity, African Region
A Political Economy Analysis of the Impact of COVID-19 Pandemic on Health Workers
A Short Reflection on Access to Rabies Vaccination in Times of (COVID-19) Vaccine Inequity by Raffaella Ravinetto 
30 YEARS POLIO-FREE: HOW THE AMERICAS' GLOBAL HEALTH MILESTONE CAN HELP END POLIO FOR GOOD
Amal Saif Al-Maani: tackling drug-resistant pathogens
Progress towards antibiotic use targets in eight high-income countries
An integrated surveillance network for antimicrobial resistance, India
Water, sanitation and hygiene in national action plans for antimicrobial resistance 
Palestinian health NGO leader detained
Ghana LGBT+ bill would threaten fight on HIV/AIDS, says UNAIDS
Hungary anti-LGBTQ law to apply around churches
Social health protection to improve access to health care for people with disabilities
Narrowing the mobile gender gap
Addressing The Maternal Health Crisis Through Improved Data Infrastructure: Guiding Principles For Progress
How major economies are funding 'carbon lock-in' abroad
Climate change: Curbing methane emissions will 'buy us time'
Climate Scientists Issue 'Red Alert' for Humanity – and Health
IPCC climate report: Earth is warmer than it's been in 125,000 years
Code Red for Humanity and the Planet
World shudders at 'terrifying' UN climate report
IPCC report: No further proof needed of our planetary emergency
Australia rejects climate targets despite damning UN report
Glasgow Summit is the 'Last Chance to Get Runaway Climate Change Under Control'
C20 POLICY PACK 2021 Building a sustainable future for all