News Flash Links, as part of the research project PEAH (Policies for Equitable Access to Health), aim to focus on the latest challenges by trade and governments rules to equitable access to health in resource-limited settings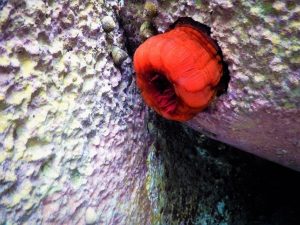 News Flash 443
Weekly Snapshot of Public Health Challenges
The World Health Organization Regional Office for the Western Pacific is hosting the Health Futures Forum: Shaping the Future of Health, 24-26th August 2021
Webinar registration: What actions should be taken to improve maternal and newborn health outcomes in Europe?  Thu, Sep 9, 2021 1:00 PM – 2:30 PM CEST
Coronavirus disease (COVID-19) Weekly Update
Covid-19 Cases Surging Across Africa
Soaring cases and little vaccination: A COVID-19 Middle East snapshot
India COVID vaccinations near record, new cases at five-month low
Southeast Asia is an emerging hotspot for COVID-19
EMA starts evaluating use of RoActemra in hospitalised adults with severe COVID-19
Joint Statement from Unitaid and the World Health Organization (on behalf of the Access to COVID-19 Tools Accelerator) regarding availability of tocilizumab
WHO Issues Urgent Appeal For US $11.5 Billion For COVID Tests, Treatments, and Vaccines
Effectiveness of Covid-19 Vaccines against the B.1.617.2 (Delta) Variant
Gordon Brown hits out at EU's 'neocolonial approach' to Covid vaccine supplies
Patent Protection and Access to Covid-19 Medical Products in Developing Countries Ω
Three Key Gaps in the Health Economics Research on COVID-19, and Why It Matters
COVID-19, Mask Mandates, And The Case For Physician Political Engagement
COVID-19 and palliative care capacity, African Region
Kenya Mandates COVID-19 Vaccines for Civil Servants as Africa's Vaccine Rollout Gathers Speed
Côte d'Ivoire declares Ebola outbreak after traveler arrives from Guinea
Cote d'Ivoire starts Ebola vaccination of frontline workers
Malaria mosquito thriving in cities
World's largest catalogue of tuberculosis samples identifies 17,000 mutations
As the Taliban Returns, 20 Years of Progress for Women Looks Set to Disappear Overnight
In Afghanistan, aid groups wrestle with the new reality of Taliban control
Girls' Education: A Casualty of the Disastrous Withdrawal from Afghanistan?
Equity and expertise in the UN Food Systems Summit
Toward Planet and Species' Sustainability: 'A Road Not Taken'?
What Might Help Save Our Planet? Different Approaches to Desertification
Can Greater Health Focus at Glasgow Climate Conference Motivate Tougher Action on Global Warming?
The UK will host the 26th UN Climate Change Conference of the Parties (COP26) in Glasgow on 31 October – 12 November 2021
The role of central banks in tackling climate change