PEAH is pleased to post a presentation here focusing on the activities carried out and the challenges faced by the Foundation for Disabilities Hope (FDH) as a Non-Governmental Organization dealing with issues of advocacy for the rights and equality of groups of people with disabilities, youth and children in Tanzania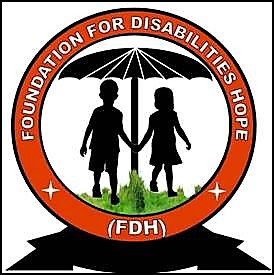 By Rick Kyando
Programs Manager
Foundation  for Disabilities Hope (FDH), Tanzania
AN ARTICLE ON PERSONS WITH DISABILITIES TANZANIA
1.   INTRODUCTION
Foundation for Disabilities Hope (FDH) is a Non-Governmental Organization dealing with issues of Advocacy for the rights and equality of groups of people with disabilities, youth and children. This institution was officially registered in 2019 and obtained National Registration under Act No. 00NGO/R/004. The main office of the foundation is located at the CCM regional office building Dodoma, Tanzania.
2.   ACTIVITIES
We have the mandate to serve people with disabilities all over Tanzania mainland and Zanzibar, until now we have managed to execute the following activities:
a)     Tourism Activity
This is huge activity as we had done on small scale earlier this year but we have planned to do it bigger next year May, 2022 and we welcome all other tourists from all over the world. We initiated a campaign call "TOUR WITH A PERSON WITH DISABILITY AND STAY SAFE BY GETTING VACCINATED".
We have great support from the Government and other stakeholders and we also invite persons with and without disabilities from all over the world to come join us and enjoy the beautiful view of Tanzania.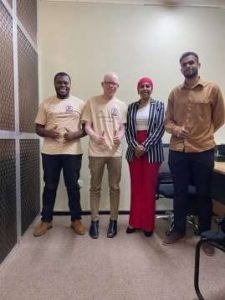 b)     Creating Partnership with ADRA Tanzania in Supporting People with Albinism with Hats and sun skin Lotions
This activity is set out to cover large number of people with albinism as we also plan to equip them with soft and hard skills which will help them in earning their income.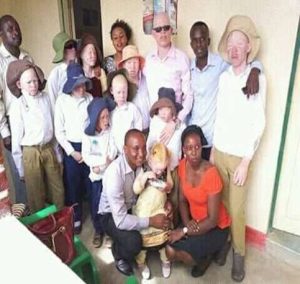 c)  Media Tour
On 03rd December, 2021 the disabilities day as a Foundation for Disabilities we used this day to create awareness about the needs and challenges of persons with disabilities through various TV and radio stations.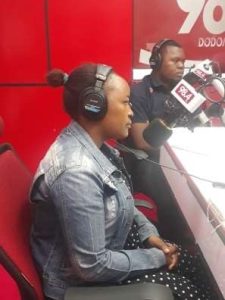 d)   Agriculture Activity
Since FDH is planning to reach as many marginalized people as possible, the organization launched a farm project which will help people with disabilities to have an alternative way of earning through agriculture, as for now we already have a land, maize and sunflower seeds to start with.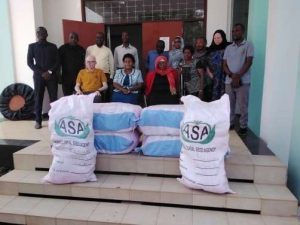 e)     Wheelchair Provision to Beneficiaries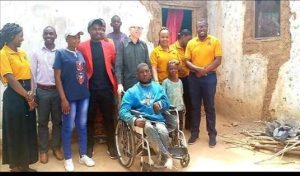 3.     CHALLENGES
With all the achievements depicted above the organization faces some challenges in which some of these are organizational, some departmental and some are personal. The following are challenges in which organization is devoted to solve for smooth operations:
Shortage of fund
The organization faces shortage of fund and because of that all employees are working on volunteering basis. But we appreciate the efforts made from our partner as we keep on assisting those in needs.
CONTACT US
Email: foundationfordisabilities@gmail.com WhatsApp number: +255685508510