News Flash Links, as part of the research project PEAH (Policies for Equitable Access to Health), aim to focus on the latest challenges by trade and governments rules to equitable access to health in resource-limited settings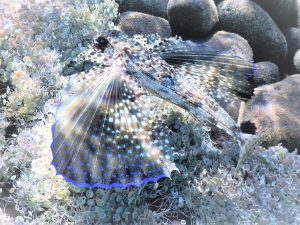 News Flash 474
Weekly Snapshot of Public Health Challenges
Covid, Conspiracy-Theories, and the Struggle for Health for All by Judith Richter 
WHO Watch for 75th World Health Assembly: Call for Watchers to participate to the World Health Assembly (May 2022 -physically)
WHO: Strengthening the Global Architecture for Health Emergency Preparedness, Response and Resilience
WHO: Public hearings regarding a new international instrument on pandemic preparedness and response 12 – 13 April 2022
Wed, 23 Mar 2022 Seminar in Brussels: International shared responsibility and solidarity: COVID-19 as a beneficial epidemic?
MSF urges governments to reject the draft COVID-19 text at WTO that would set a negative precedent
Neither the waiver people need nor a solution fit for a pandemic: Four reasons why we're asking governments to reject the leaked text on COVID-19 at the WTO
ECDC and EMA issue advice on fourth doses of mRNA COVID-19 vaccines
Suspension of supply of COVID-19 vaccine (COVAXIN®)
GOVERNING PANDEMICS 101 ONLINE COURSE: 8 April- 15 July 2022
How President Biden Can Expand Global COVID-19 Test-To-Treat
Interview with Ani Herna Sari, tuberculosis activist od Indonesia, GFAN Speaker
Interview with Naomi Wanjiru, Community-activist, nurse in aids- and tuberculosis clinic in Kenya
Bed net that 'grounds' mosquitoes cuts malaria cases
Hunting the 'perfect protein' for malaria mRNA vaccine
WWF report says online wildlife trade on rise in Myanmar
The Global Implications of the War in Ukraine on Military and Other Spending
Human Rights Reader 623: DOES THE DIGITAL REALM PRESENT US WITH A TINA (there is no alternative) HUMAN RIGHTS PREDICAMENT?
The road to equality: How do EU Member States address inequalities through international cooperation?
Bulletin #22: Health as a bargaining chip People's Health Dispatch Apr 2, 2022
Cadbury's chocolate is made with cacao farmed by suppliers using child labour, I met the victims in Ghana
Public Food Procurement as a strategic tool to improve sustainability and trigger the transformation of food systems
Food is at the centre of Planetary Health – and the medical community needs to act upon it
Oxfam, others: West Africa facing worst food crisis in a decade
Why is the most harmful product the least regulated?
Meeting registration: Healthy Climate Prescription: What next? Apr 12, 2022 03:00 PM in Zurich
Heatwave Burns Through India Earlier Than Usual as Climate Crisis Deepens
Climate Mitigation Report Says 43% Reduction Needed in Carbon Emissions by 2030
WHO urges accelerated action to protect human health and combat the climate crisis at a time of heightened conflict and fragility
Green Deal: Modernising EU industrial emissions rules to steer large industry in long-term green transition
Green Deal: Phasing down fluorinated greenhouse gases and ozone depleting substances