…many people now go about their lives as if COVID was no longer with us and has been relegated to history. This "out of sight is out of mind" mentality is reflected in their day-to-day behaviour and when translated to a population level poses a real threat to any attempts to control the spread of the virus, reduce its transmission or prevent individuals from being needlessly infected…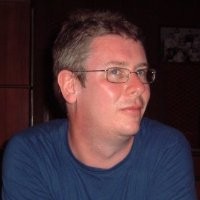 By Dr. Brian Johnston
Senior Public Health Intelligence Manager
London, United Kingdom
The New Abnormal
In promoting a plan of Living with COVID, the UK government has made sweeping relaxations of COVID-19 restrictions. While this plan recognises that the COVID pandemic is not over and proposes a flexible approach to cope with an unpredictable future, the general population have largely resumed their lives in a way that is reminiscent of pre-pandemic times.
Although COVID has been responsible for over 200,000 deaths in the United Kingdom and currently kills several hundred people each week, according to official government statistics, there is currently very little media coverage of the pandemic. Other topics have attracted media attention away from the pandemic and COVID-19 no longer retains the exclusive and dominant place in the public's imagination, that it once held. Consequently, many people now go about their lives as if COVID was no longer with us and has been relegated to history. This "out of sight is out of mind" mentality is reflected in their day-to-day behaviour and when translated to a population level poses a real threat to any attempts to control the spread of the virus, reduce its transmission or prevent individuals from being needlessly infected.
If you travel across London today, you could be forgiven for thinking that the COVID pandemic had not happened, or it is a figment of your imagination. People crowd into busy trains and buses, few wear face masks or attempt to socially distance and hand gel dispensers at stations are often empty. In many restaurants and pubs, customers squeeze into confined spaces, where adequate ventilation is often by chance, rather than design. Human beings often remember petty insults and insignificant nonsense for generations but can "forget" truly important things in days when it suits them, there are no consequences, or it is expedient.
From an alternative perspective, some COVID restrictions, such as lockdowns, social distancing and regulation of visiting to care homes, did place a considerable burden on the mental health of many people during the pandemic. Reports of excessive alcohol consumption, loneliness and social isolation were rife, and it is likely that the scars left by this period of our recent history, will remain for years to come. It is therefore understandable (to an extent) why survivors of this global tragedy should embrace life with a renewed fervour, when these restrictions have been relaxed.
However, the damage done by this virus continues to show itself in many other ways and its corrosive effect on the fabric of society keeps on evolving. The financial effects of the pandemic, whether through closure of businesses, redundancies or unemployment, will now be worsened by a cost-of-living crisis and impending recession, which will have major health and wellbeing implications across the world. As deprivation spreads, the development of health inequalities will be felt more strongly, whether they are expressed through reduced access to healthcare services, poor nutrition or the worsening of long-term conditions, exacerbated by patchy or inadequate monitoring.
For example, lockdowns and restrictions on social contact, during the pandemic, led to considerable growth in the number of fast-food outlets and food delivery services, in many areas of the UK. This increased access to fast foods, which are often high in refined sugars, preservatives and saturated fats, will have had a detrimental impact on the nation's health in terms of obesity, diabetes, hypertension, heart disease, cancers and a range of other conditions. In a similar way, the current economic crisis could easily have serious health implications, as people seek cheaper options (including fast food) to feed their families. In this way, COVID will continue to impact both mortality and morbidity, indirectly, and for years to come.
To quote Shakespeare; "When sorrows come, they come not single spies, but in battalions," so we should expect a tragedy on the scale of COVID to cause damage in many ways, at multiple levels and across time. For this reason, it is important for us to remain vigilant, monitor the emergence and spread of new viruses closely and act quickly and effectively, when a pandemic threatens to gain momentum. In this modern world, where a staggering variety of things compete for our attention, it would be easy to lose sight of the ongoing threat posed by COVID-19 and other pathogens. This would be dangerous and negligent, and likely to both worsen and prolong the damage caused by any resurgence of the current pandemic, or the blossoming of a new one.
A recent report by the British Medical Association (BMA) on The impact of the pandemic on population health and heath inequalities, recognises that the UK entered the COVID pandemic from a position of weakness due to many factors including cuts in public services, underfunding of public health and a lack of cross-governmental accountability for health.
Reducing health inequalities and improving population health would have lessened the impact of the pandemic. However, an "inverse care law" underlies many health inequalities, in which those people most in need of care are the least likely to receive it. Unfortunately, health inequalities were exacerbated by COVID, when reduced access to care was disproportionately felt by the most vulnerable people and groups most at risk.
This BMA report recommends that the UK ensures that it is better prepared to manage any future pandemic, by considering the impact on health inequalities through:
explicitly supporting and protecting those vulnerable and at-risk groups disproportionately affected by reduced access to care
promoting accessible and up-to-date public health communications and
investing in high quality, linked health data.
In the UK, whilst there has been a concerted effort to get life back to normal by reducing backlogs of delayed operations and continuing to administer the COVID vaccination and booster programmes, the emerging cost of living crisis seems very likely to exacerbate existing health inequalities.
Action must now be taken, if we are to avoid placing unnecessary stress on our health sector later this year, when a range of factors (such as cost of living, climate change and fuel poverty) could create a perfect breeding ground for COVID infections. Governments are best placed to introduce measures to address the cost-of-living crisis by mitigating the worse effects of rising food and fuel prices and the resultant health inequalities. However, the general public also bears some responsibility and can exert a major effect, through changes in behaviour. For example, people can resume the wearing of face masks on public transport and in crowded venues where possible. They can wash their hands properly, social distance appropriately and ventilate effectively, without the need for new guidance, laws or rules to coerce them into doing it. To avoid another catastrophe this winter, we will all need to invest time, effort and expense in helping to protect ourselves against the development of a potential tidal wave of new COVID infections.
Over half of the UK population has had COVID-19 and while figures from the Office for National Statistics (ONS) currently show downward trends for infections and hospitalisations, there has recently been a worrying increase in deaths. Against this background, if we are to prevent a tragedy, or at least ameliorate a possible resurgence of COVID cases, we must work harder as individuals and collectively, to create a "new normal" that is both safe and secure.
A recent article in Scientific American states that the main question when creating a new COVID narrative is whether or not the virus still poses a major threat to public health. This is a difficult question to answer, but it is certain that our collective behaviours and decisions will shape our relationship with COVID-19 and determine whether we have a palatable "new normal" or a catastrophic "new abnormal."
By the same Author on PEAH


Death in the Time of COVID

Unleashing the True Potential of Data – COVID-19 and Beyond

Living with COVID in a Transformed World