Some smart reflections here on the overarching importance of not to be postponed ONE HEALTH ONE WORLD mindset in today's planetary arena at the intersection of human, animal and environmental contexts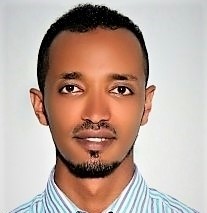 By Kirubel Workiye Gebretsadik
Medical Doctor and Master of Public Health student 
Addis Ababa, Ethiopia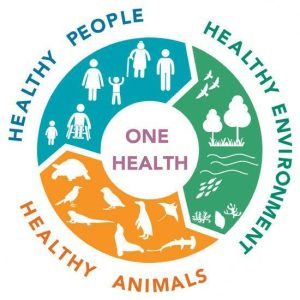 ONE HEALTH ONE WORLD
There is a health day on November 3. This day is meant to honor and draw attention to the idea of "one health, one globe."
Animal health, and shared environmental health are all directly related to human health.
One health is a transdisciplinary, multisectoral, and collaborative strategy. In addition to addressing health issues, including the rise of infectious illnesses, antibiotic resistance, and food safety, collaboration across sectors and disciplines also helps to promote the health and integrity of our ecosystems. One Health, according to WHO, may cover the complete spectrum of disease control, from prevention to detection, readiness, response, and management, and contribute to global health security by tying humans, animals, and the environment together.
Tedros Adhanom Ghebreyesus, director-general of WHO, commented on one health, saying: "We need to develop a more thorough and integrated one health governance framework at the global level. We require a capable labor force, a political commitment, and ongoing financial support. To bring about the change we need, we must adopt a more proactive communication and engagement strategy across sectors, disciplines, and communities.
Since agriculture and farming technologies permitted humans to dwell in sedentary communities, near their livestock and crops, diseases have been emerging at the human-animal interface. Over 85% of Africans still rely on agriculture and livestock breeding. As a result, the conversation is still ongoing. Deforestation is becoming more widespread in emerging nations due to a growing population and a lack of agricultural land. As a result, people and wild creatures come into proximity.
According to information from the World Health Organization, 75% of newly discovered or developing infectious diseases are zoonotic, and 60% of all infectious diseases reported in humans have an animal origin. The COVID-19 pandemic, avian influenza, swine influenza, monkeypox, and antibiotic resistance are all excellent teaching tools for our society about the importance of collaborating across human, animal, and environmental health.
According to the Johns Hopkins School of Public Health, COVID-19 would cost the US $16 trillion. What about in developing countries? Therefore we have to speak loud ONE HEALTH ONE WORLD.
By the same Author on PEAH

Social Innovation in Healthcare