Technical innovation in globalized health systems seems to become the future pandemic in our current time frame. Disruptive technologies can be used for the good and the bad. This research letter wants to pinpoint the landscape of choices in which medical doctors and other medical professions need to balance the trade in health services with their ethical stance and commitment to nurture and treat patients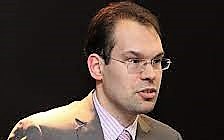 By Dr. Tomas Mainil
Phd, Ma, Msc, PD, Senior Lecturer/Researcher and strategic policy analyst, Breda University of Applied Sciences, the Netherlands. Mainil.t@buas.nl
The Reality of Ethics and the Role of Disruptive Technologies in the Medical Data Industry: How Do They Align?
Innovative technologies such as Digital Twins, AI and Blockchain are currently changing the way of working in the medical industries, which probably will lead to early adaptors versus businesses which will react to late in this technological battle for the patient. (Nam et al., 2021) point out that smart destinations are beginning to embrace blockchain solutions, which could result in different business practices. According to (Gossling, 2021) we have arrived in the stage of usurpation with regards to ICT adoption in the tourism industry. This is certainly also true for the structure present in the health space worldwide. It will generate new room for imagination to envision the future (Xiang, 2018). So, we need to assess if the application of these technologies are influencing: mutual understanding between health management levels and professionals, Individual fulfillment, Sustainable development, Stakeholder obligations, Right to health care, Liberty for medical movements and finally the rights for health workers in the medical industry.
Each of these ethical perspectives will be touched by the usage and implementation of these technologies. We want to analyze for each of these principles what the positive and negative relationships are with the continuous development of these technologies. This technological shift will be in need of anti-disciplinary thinking, embarking on new paradigms and mindsets (Sigala, 2018).
In the near future disruptive technologies will change the medical industry rapidly and without taken into account workforce, sustainable communities and hosting places and geographic sensitive environments. In the distant future AI and the development of synergetic systems of supervised machine learning will replace human activities and ways of acting in general societies and how these societies will be organized: technology at the front of destructive innovation or technology and AI for the good of society, the citizens in those societies, and last but not least technology which will create a shift in the trade-off between the elite and endangered communities all over this planet.
So, to humbly conclude: do we want as a globalized civil system to sustain our medical apparatus and the planet; or do we want to perish, and is this current time frame the advent of not being able to provide future generations what our ancestors understood better: to simply live in a harmonic system, rather than to enslave our own past and future. Urgently, but at the same time without any political and policy speeding up processes, we have – without debate – arrived at the bones of our current society.
Without solutions and actions from inside our outside the medical profession, no globalized sustainable health system will arise. But in the end, these disruptive technologies can enhance the sustainable character and the ratio of the healthcare sector: to make the right choices and finding the right equilibrium between human striving and technological innovation. (Putera et al., 2022) show evidence in Indonesia, where technology, policies and health care delivery are coinciding.  Possibly and hopefully this will deliver stuctural results or solutions.
The author has no conflicting interests
References 
Nam, K., Dutt, C.S., Chathoth, P. & Khan M.S. (2021). Blockchain technology for smart city and smart tourism: latest trends and challenges, Asia Pacific Journal of Tourism Research, 26(4), 454-468.
Gössling, S. (2021). Tourism, technology and ICT: a critical review of affordances and concessions, Journal of Sustainable Tourism, 29(5), 733-750.
Putera B.P., Widianingsih, I., Ningrum, S., Suryanto, S., Rianto, Y.(2022). Overcoming the COVID-19 Pandemic in Indonesia: A Science, technology, and innovation (STI) policy perspective, Health Policy and Technology,11(3) https://doi.org/10.1016/j.hlpt.2022.100650.
Xiang, Z. (2018). From digitization to the age of acceleration: On information technology and tourism, Tourism Management Perspectives, 25, 147-150.
Sigala, M. (2018). New technologies in tourism: From multi-disciplinary to anti-disciplinary advances and trajectories, Tourism Management Perspectives, 25, 151-155.