What are the effects of the Covid measures on people from southern and northern countries? Are these more positive or more negative for the world's poor? How are you politically classified? The following article seeks to answer these questions by evaluating the impact of common interventions on individual and global health, as well as social impacts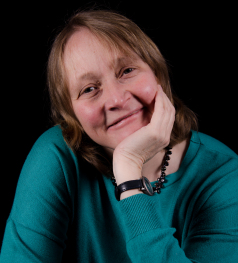 By Dr. med. Christiane Fischer
Chairwoman, PHM Deuteschland
Covid-19 and the Global South
Vaccinations
At the individual level all vaccines are positive! The resistance to vaccination, which is mainly found in rich countries, seems unfounded. The vaccinations have no more side effects than any other vaccinations and, as with other vaccinations, long-term effects have not been described.
On a global level, there is a massive problem that people, especially from poor African countries, have insufficient access. While in Germany the vaccination rate on August 31, 2022 was 76.2% of the population, in Burkina Faso it was only 8.1%. India has a vaccination rate of 73%, as the vaccines are produced in the country by its own Indian pharmaceutical companies and are therefore accessible to the entire population. [i]  Unfortunately, India cannot export them due to the existing patent law in many African countries. Therefore, they do not benefit the poor, especially in African countries. A main reason for the lack of access for poor countries without their own pharmaceutical industry is massively inflated prices, which are usually caused by unnecessary patent protection. Globally, 67.7% of people worldwide have been vaccinated at least once, but as is almost always the case, the vaccine is distributed very unfairly between the rich who swim in vaccine and the poor who at best have miserable access. The World Health Organization (WHO) estimates that 34 countries have rates below 10%.[ii]
On October 2, 2020, South Africa and India applied to the World Trade Organization to temporarily suspend patent protection for all products necessary to prevent, contain and treat Covid-19. In the language of the WTO, such an exemption is called a "TRIPS Waiver". As of October 2020, over 100 governments have endorsed the TRIPS Waiver. After 18 months of negotiations, a document has been made public that is described as a possible compromise between the EU, the USA, South Africa and India. However, the text in no way corresponds to the original proposal tabled by India and South Africa. The compromise proposal is too narrow and does not provide sufficient measures for equal access to Covid-19 technologies. It does not represent a simplification but a complication of the necessary conditions for Covid-19 technologies. [iii]
Testing
The sensitivity of tests is only 40%, as evaluated by the German professional association of paediatricians (BVKJ). The number of false-negative and false-positive results is unacceptably high and would do more harm than good, so the conclusion. The isolation and quarantine measures and school closures associated with the tests have led to schools in particular, and thus the education of children and young people, being massively disrupted. [iv] Therefore, testing without cause, be it with rapid antigen tests or PCR pool tests, is currently and probably not justifiable for the further course of the pandemic. This should also apply to nursing homes, clinics and other facilities, as the example of Switzerland shows, which abolished all corona measures in February and does not have a higher incidence than Germany. [v]
On the other hand, there are fears that are triggered by tests and cannot be justified in view of the lack of sensitivity. In addition, a large amount of waste is caused by tests.
Masks
In the debate about the new Infection Protection Act, the German Professional Association of Pediatricians (BVKJ) spoke out against compulsory masks for schoolchildren in autumn and winter, because studies would show that masks tend to postpone infections. [vi]
At the same time, people who consistently and correctly wear mouth and nose protection indoors in public had a significantly reduced risk of becoming infected with SARS-CoV-2 in a case control study by the California health authority. [vii]
Consequently, a weighing of interests must take place here between protecting others and protecting yourself, your own body awareness and the right not to wear a mask yourself. The fact that people can effectively protect themselves with a mask should not be an obligation, but only a recommendation.
From an ecological point of view, masks create a lot of waste. A lot of resources are used for mask production that are missing in other areas. These reasons also speak against a mask requirement.
Lockdowns
The societal impact of lockdowns far outweighs the health benefits they have produced.[viii] This is especially true for the poor in southern countries. If, for example, people do not have money to drive the bus to a treatment center for tuberculosis or AIDS due to lockdowns, this causes more resistance and deaths in poor countries. [ix] Other measures such as curfews have generally been controversial due to a lack of evidence.
Conclusion
Vaccinations are the most effective measure to combat the pandemic in the long term. In order for everyone to have access to vaccinations, it is necessary to suspend patents on vaccines, medicines and diagnostics. The aim of progressive politics and health policy is to fight poverty worldwide. This is central in the case of the Covid-19b pandemic. All measures must therefore be measured against this. The effects of the other Covid-19 measures are particularly problematic for people from countries in the south (but also in the north) and for ecological reasons. The focus must be on action that serves in the poor and fights poverty globally. This is only possible with patent-free access. Therefore, our commitment to off-patent vaccines, medicines and diagnostics should be stepped up so that global justice can emerge.
References
[i] https://ourworldindata.org/covid-vaccinations?country=OWID_WRL
[ii] https://www.who.int/initiatives/act-accelerator/covax
[iii] https://www.aerzte-ohne-grenzen.de/sites/default/files/2022-04/Factsheet%20TRIPS%20Waiver%20Kompromiss.pdf
[iv] https://www.bvkj.de/politik-und-presse/nachrichten/264-2022-08-29-stellungnahme-anhoerung-covid-19-schutzgesetz
[v] https://www.corona-in-zahlen.de/weltweit/schweiz/
[vi] https://www.berliner-zeitung.de/news/kinderaerzte-grundsaetzlich-gegen-maskenpflicht-in-schulen-tests-corona-jakob-maske-li.255030
[vii] https://www.cdc.gov/mmwr/volumes/71/wr/mm7106e1.htm
[viii] https://www.gavi.org/vaccineswork/did-covid-lockdowns-work-heres-what-we-know-two-years
[ix] https://www.science.org/doi/10.1126/science.abd1072
By the same author on PEAH

Access to Corona Vaccination only for the Rich 

Action Alliance "Training 2020" – An Alliance for Independent Continuing Medical Education



Corrupt Medical Practices in Germany



Interview: MEZIS (Mein Essen zahl ich selbst – I pay for my own lunch)