News Flash Links, as part of the research project PEAH (Policies for Equitable Access to Health), aim to focus on the latest challenges by trade and governments rules to equitable access to health in resource-limited settings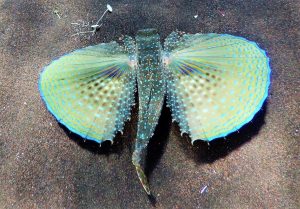 Flying Gurnard (Dactylopterus Volitans)
News Flash 497
Weekly Snapshot of Public Health Challenges
WHO Call for Submissions: Fifth Global Forum on Human Resources for Health parallel sessions. Deadline for submission: 15 November 2022
Meeting registration: G2H2 research 2022 (financing): Restitution session for members Oct 28, 2022 01:00 PM in Amsterdam, Berlin, Rome, Stockholm, Vienna
Webinar registration: Healthcare in war-torn Tigray: targeted or collaterally attacked? Nov 2, 2022 12:00 PM in Universal Time UTC
Call For Applications: International People's Health University (IPHU) Course of PHM: Last date to apply: 25 October, 2022
Research, Interrupted: How Covid-19 Slowed Basic Research
World Health Summit Ends on Uneven Note
World's Pandemic Response: Tall on Principles But Short on Plans
Parliamentarians Unite Forces Globally to Advance Pandemic Treaty
EMA recommends approval of Comirnaty and Spikevax COVID-19 vaccines for children from 6 months of age
EMA recommends approval of second adapted Spikevax vaccine
Audio Interview: Covid-19: Where Are We Heading?
Global leaders commit US$ 2.6 billion at World Health Summit to end polio
Shortage of cholera vaccines leads to temporary suspension of two-dose strategy, as cases rise worldwide
Health worker shortage in Uganda fueled spread of Ebola, says WHO
Vaccines to treat cancer possible by 2030, say BioNTech founders
The war in Ukraine is fueling antimicrobial resistance
Roundtable: How Can Disclosing Clinical Trial Costs Increase Access to Medical Products?
Stigma's Toll on Sexual and Reproductive Health
World Cancer Congress: lack of early screening is driving deaths in poorer countries, NGO boss warns
How many? A new analysis finds 1.3 million American adults rationed insulin due to cost
EXTRACTIVISM: THE QUIET RUINER OF HUMAN HEALTH, SETTLEMENT & BIODIVERSITIES IN UGANDA by Michael Ssemakula
Digitalisation has the power to revolutionise human rights tracking for the best
HRR 651 HOW MUCH POVERTY CAN DEMOCRACIES TAKE AND HOW MUCH UNDERDEVELOPMENT CAN WORLD PEACE TAKE?
Do Cash Transfers Deter Migration?
Time is Running Out for Decisions on Debt Relief as Countries Face Escalating Development Crisis
How the Global Debt Crisis Could Make the Hunger Crisis Worse
EQUITY IN GLOBAL HEALTH RESEARCH: HIGH TIME FOR FUNDING AGENCIES TO WALK THE TALK by Luchuo Engelbert Bain
Commission to propose EU-wide phaseout of male chick killing
In COP27 host Egypt, hunger mounts amid soaring import costs and weather extremes
What Climate Change Means For Africa's Food Crisis
UK Parliament report warns climate change likely to worsen atrocities
Are Climate Summits a Waste of Time?
Heal the world to make it a better place: A step closer to healthy urbanism in Egypt