News Flash Links, as part of the research project PEAH (Policies for Equitable Access to Health), aim to focus on the latest challenges by trade and governments rules to equitable access to health in resource-limited settings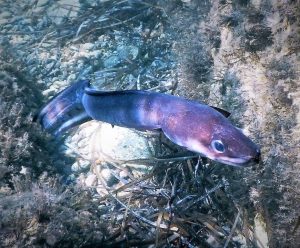 Conger eel (Conger Conger)
News Flash 498
Weekly Snapshot of Public Health Challenges
UNCHR: Social Forum on Water and Human Rights, Geneva 3-4 November 2022
Webinar registration: WHA 75 resolutions on Communicable Disease- a Review Nov 4, 2022 06:30 PM in India
Meeting registration: Healthcare in war-torn Tigray: targeted or collaterally attacked? Nov 2, 2022 01:00 PM in Rome
Meeting registration: Debt as Health "Aid"? Decolonization in global health: an exploration by the Kampala Initiative and allies Nov 2, 2022 01:30 PM in Nairobi
Gastein and EU Health Union: A tale of "Moonshots" and public health Cinderellas?
Networking & Hobnobbing 101: The Road to Bogota, 7th Global Symposium on Health Systems Research
Hospitals in Haiti Facing Shutdown as Cholera Threat Escalates
Cholera thrives in a warming world
Tuberculosis deaths rose during pandemic, reversing years of decline, WHO says
MSF responds to WHO Global TB Report 2022, calls for scale up of shorter and safer DR-TB treatments to help save more lives
Untangling antimicrobial resistance: the legacy of an unhealthy development model
Private-Public Drug Deal Enables Generic Production of Expensive Cancer Medicine
It's high time for balanced collaborative action on access to medicines – The Oslo Medicines Initiative
How the Pandemic Accord can ensure equitable access to medical products
Towards sustainable access to healthcare: patient-centred, needs-driven, and evidence-based
The Commitment to Reducing Inequality Index 2018: A global ranking of governments based on what they are doing to tackle the gap between rich and poor
Does the right to a healthy environment need a treaty?
Advancing Health Equity And Integrated Care For Rural Dual Eligibles
Libya: torture and killings of civilians by law enforcement 'endemic'
World still far from mine-free, 25 years since landmark treaty
Tigray's civilian toll, Rohingya security fears, and cholera vaccine cuts: The Cheat Sheet
Shocking farm footage shows piglets with tails cut off and mothers crammed into tiny cages
'Take a deep breath on indoor air quality' at the European Health Forum Gastein
Global deforestation pledge will be missed without urgent action, say researchers
Global South farmers desperate for COP27 adaptation action
COP27: Climate change threatening global health – report
EU to back climate compensation talks at U.N. summit – document
EU Seeking Deals on Three Climate Laws in Time for UN Summit
European Green Deal: Commission proposes rules for cleaner air and water
Developing Countries Battle Climate Change, While the Wealthy Make Frozen Pledges: Will COP27 Usher a New Era?
Climate pledges have only inched forward since last year's summit, UN finds
We can't beat climate change without listening to women